Kindergarten for children from 2 to 7 years
One-of-a-kind premises and top quality equipment
Opening hours Monday to Friday 7:30 a.m. to 5:30 p.m.
Qualified team of teachers
Unique educational programme Colourful World
Support and development of children's talents
English as a regular part of daily activities
Variety of music, art, and physical activities
Encouragement of natural curiosity and joy of discovery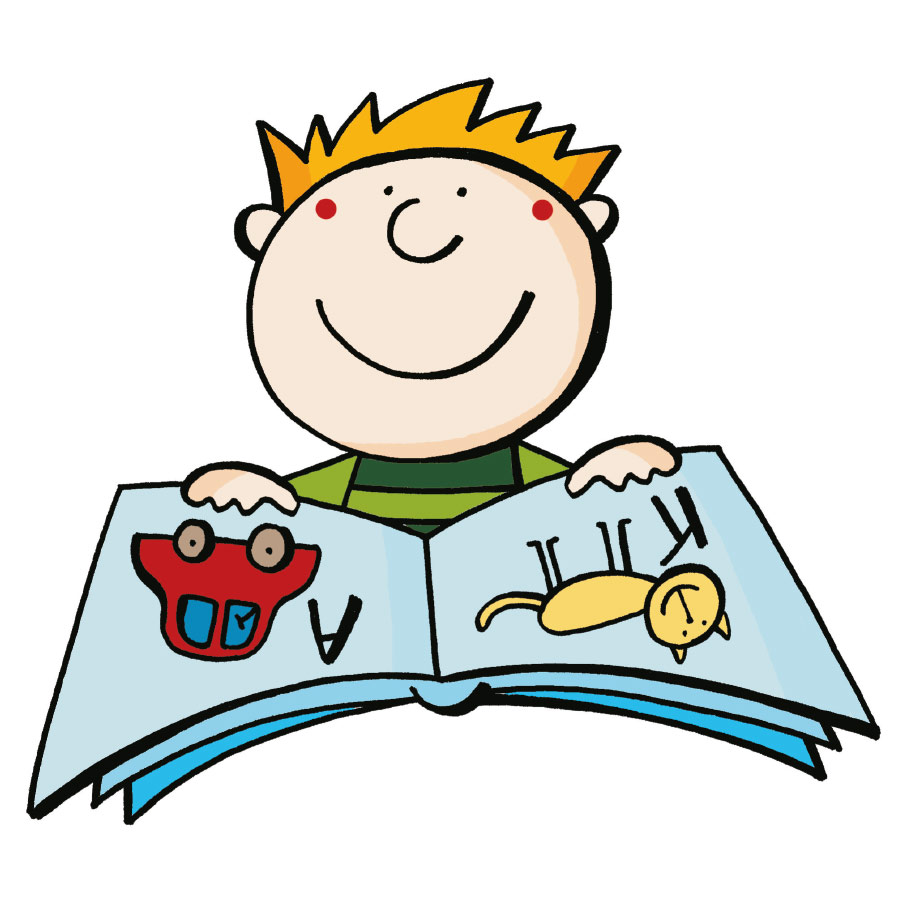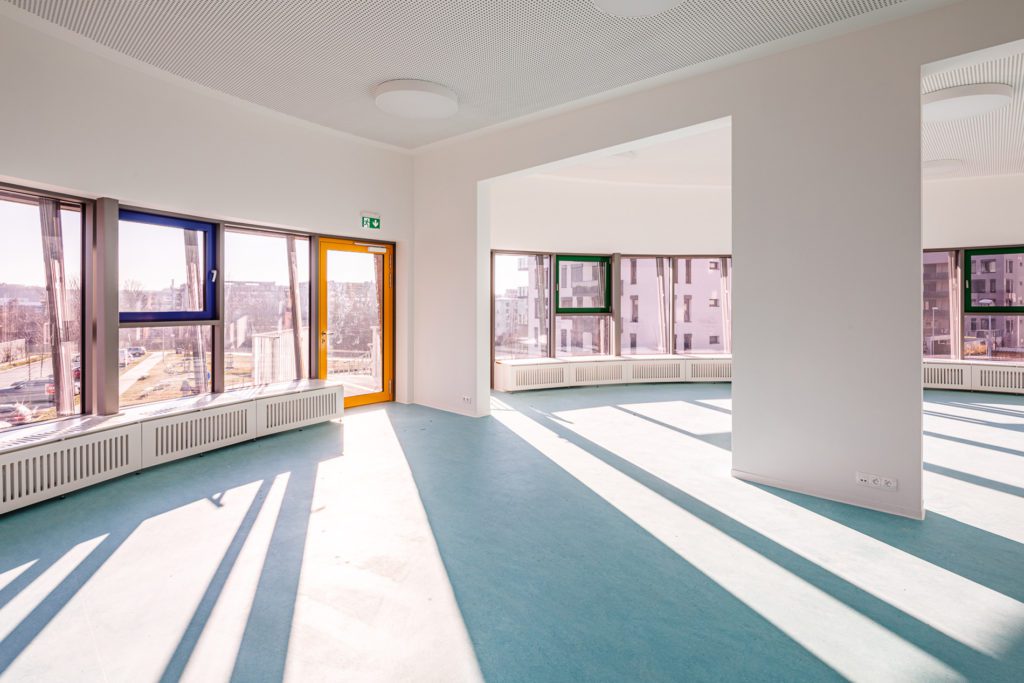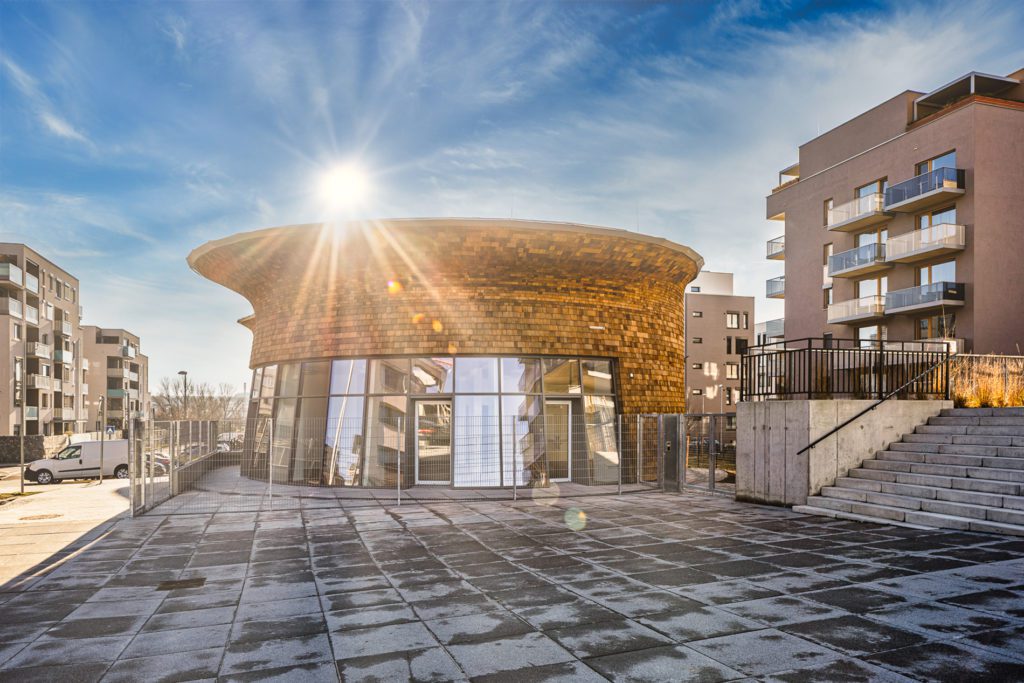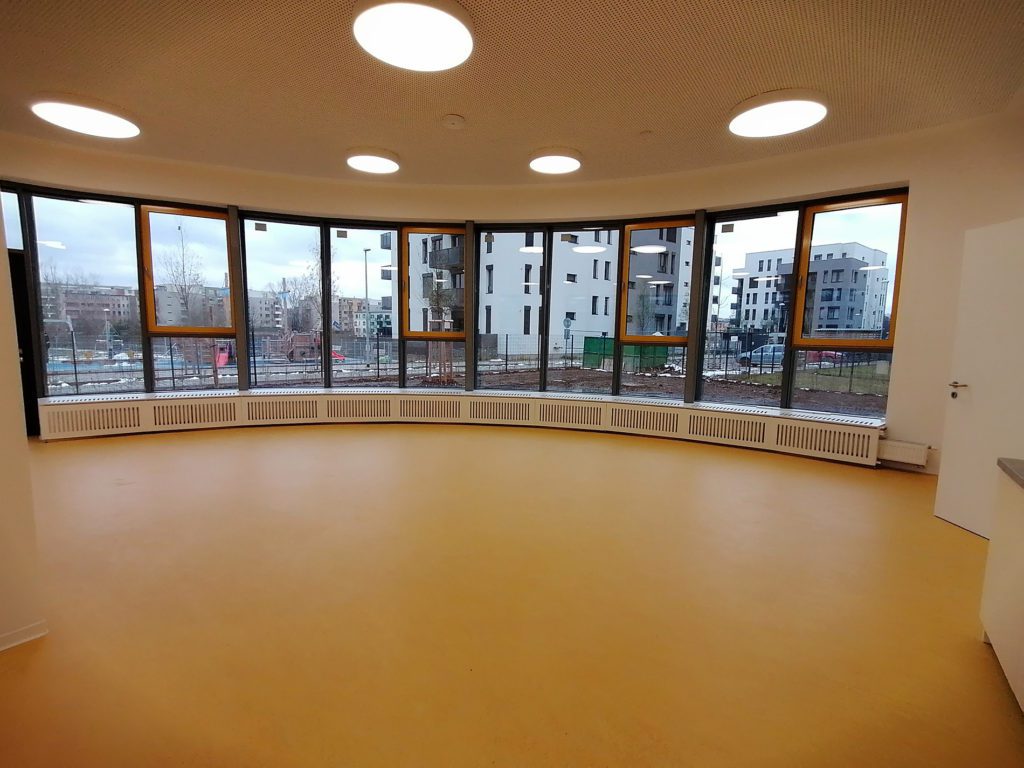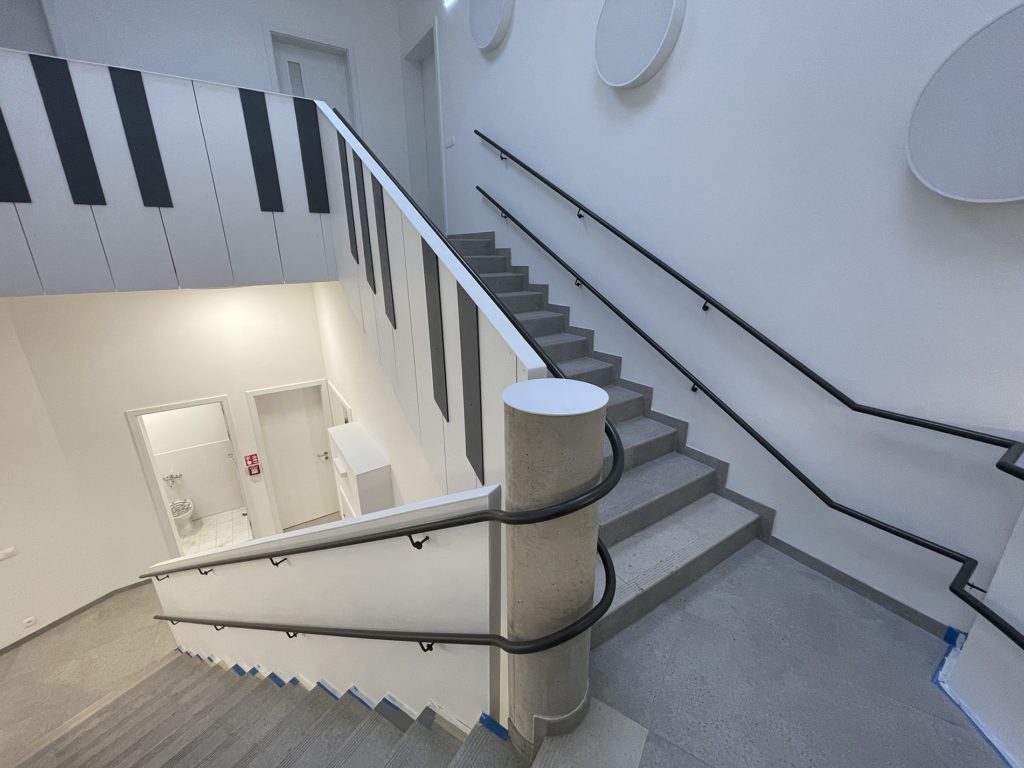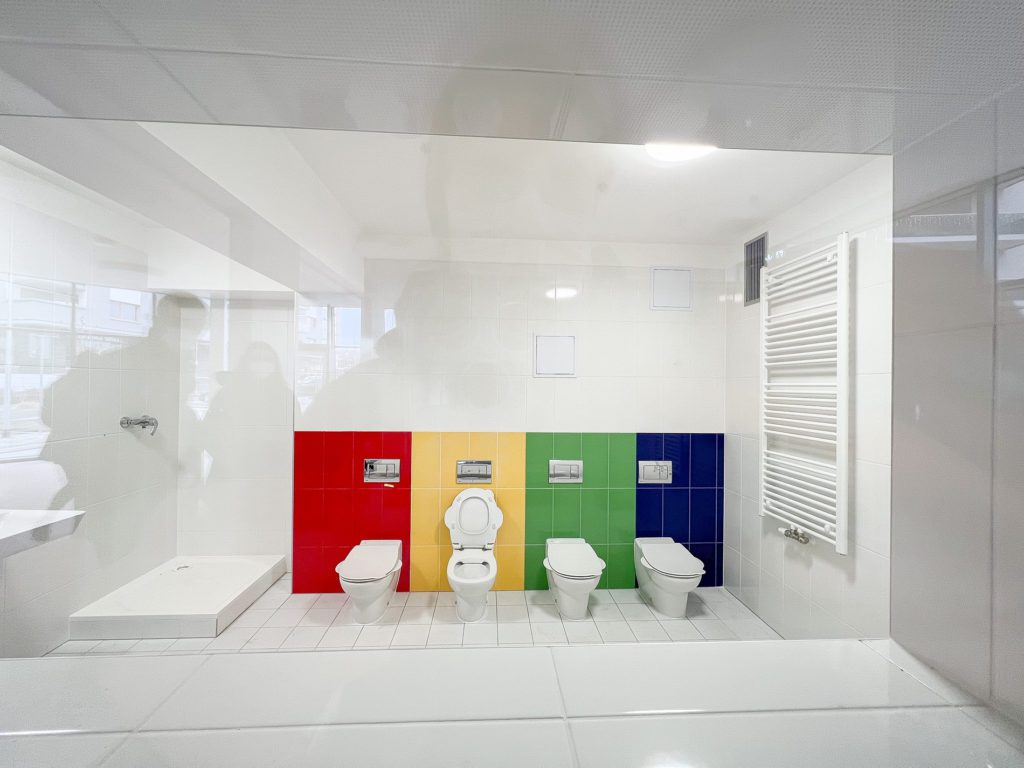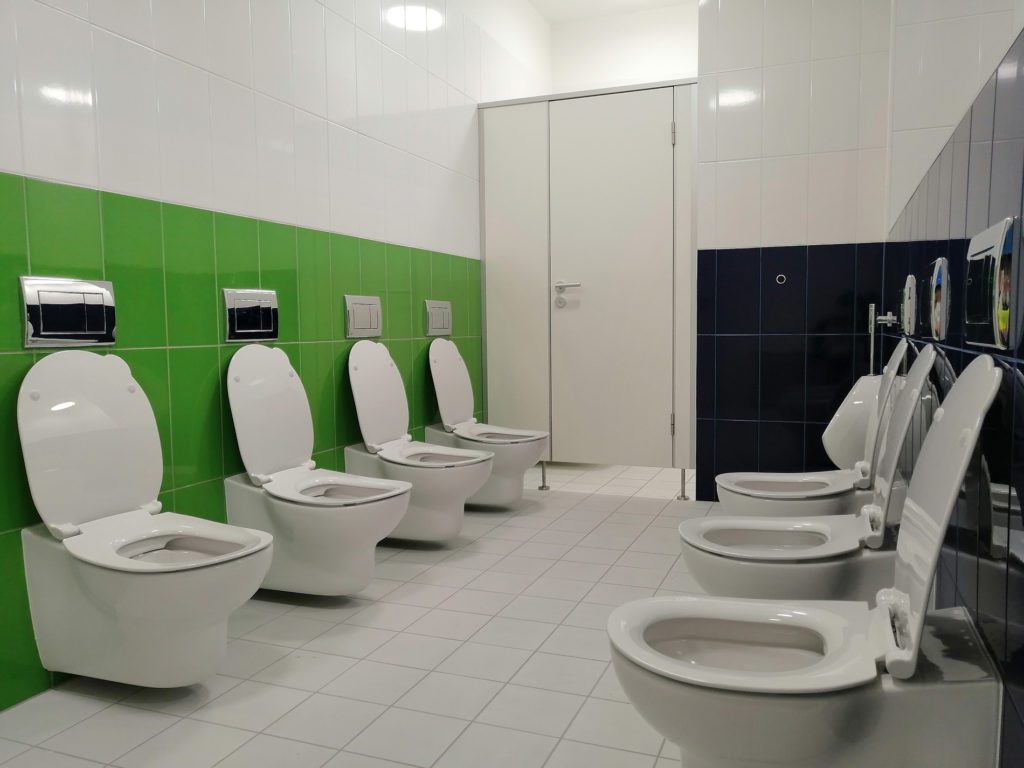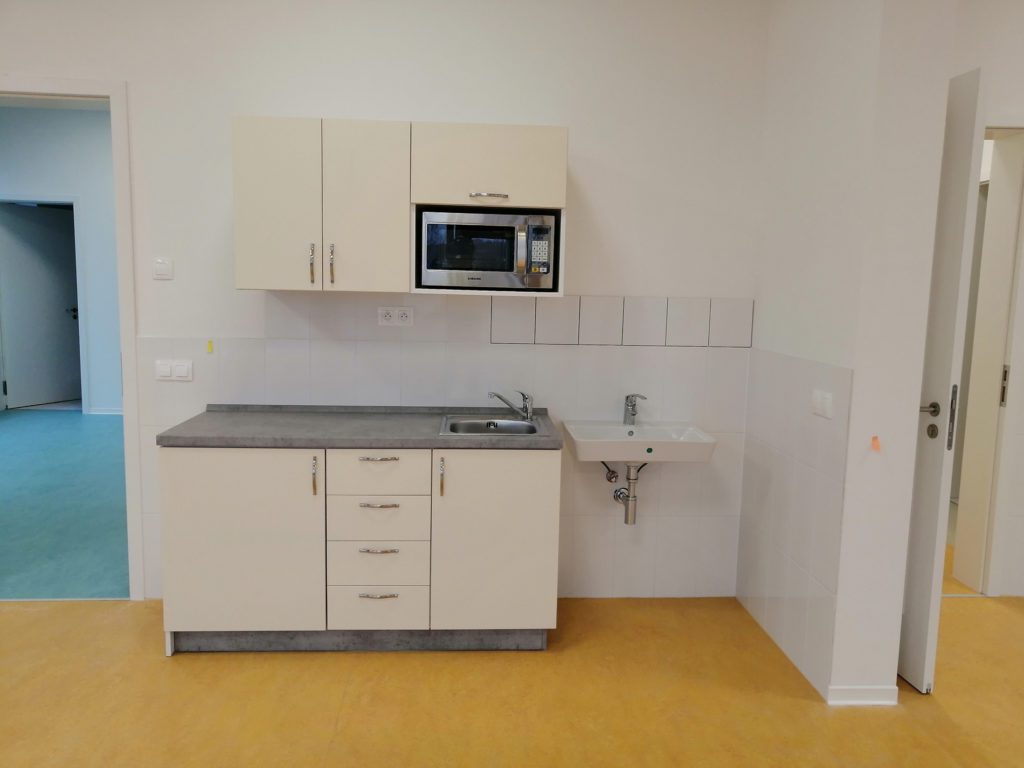 Our kindergarten found its home in a beautiful modern building from 2021. It offers large airy classrooms, cleverly designed space, and superior amenities. It responds to the needs of pre-school children and combines functionality and exceptional design.  
The environment is rich in stimuli, but not overwhelming. The space is divided into several practical zones, and all play elements are safe and meet the highest standards. The kindergarten is equipped with tools that develop children's intellectual and motor skills. All toys are made of wood or certified plastic, and we use Montessori tools to stimulate children's curiosity.
Monthly costs, excluding meals.
Valid from September 2022
| | | Standard (until 3:30 p.m.) | Complete (until 5:30 p.m.) |
| --- | --- | --- | --- |
| | | | |
| | | | |
| | | | |
Meals
All day: CZK 130/day
Half-day: CZK 110/day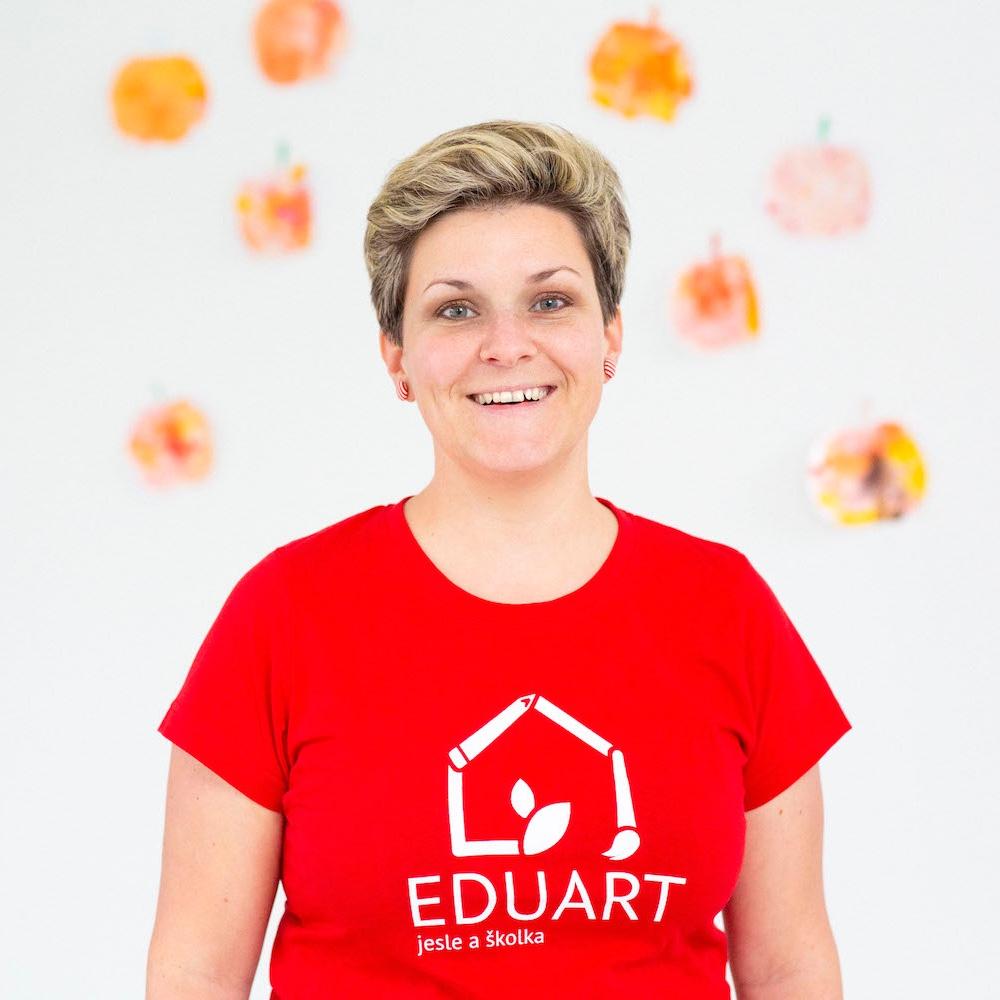 Veronika
I grew up in a very active and caring family, which has made me the person I am today. I received my bachelor's degree in social pathology and prevention and my master's degree in social pedagogy from the University of Hradec Králové. In addition, I have experience working in intervention social services, where I also worked in managerial positions for many years. I needed energy and creativity, which led me to the EduArt kindergartens. I follow the belief that it is better to give than to receive, and approach new tasks with passion and dedication.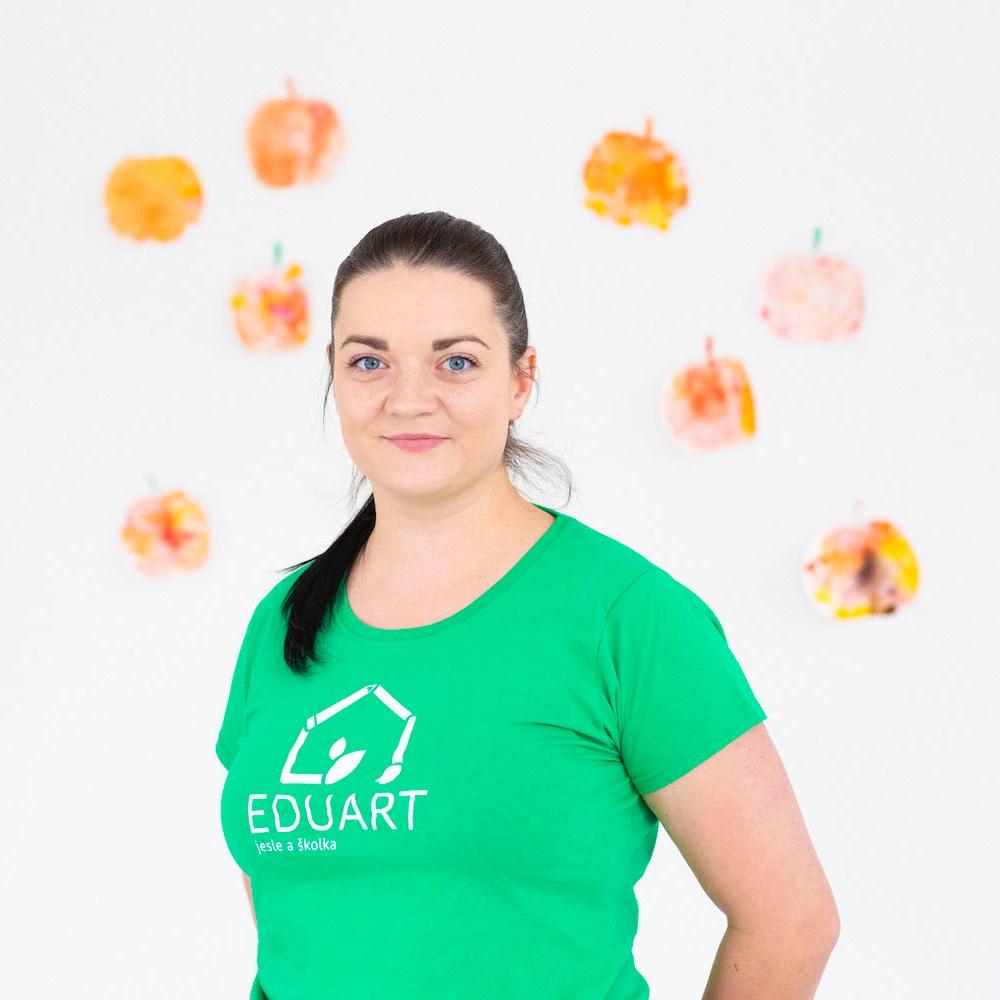 Kateřina
Already while studying preschool and extracurricular pedagogy, I worked in nurseries and went to babysit families. I worked in state education for a total of 8 years, I also have experience in private bilingual kindergartens or as an au pair. My goal is to create a safe environment for children, to which they will return with joy and a smile. I like to support their individuality and help them build positive relationships with their peers, the surrounding world and nature.
Nada
I work with children from a young age - from babysitting and teaching foreign languages to organizing children's events. I gained these experiences mainly during my studies at the school of pedagogy in Prague. My hobbies include traveling and getting to know new cultures - that's why I decided to go abroad as an aupair. My priority is to approach children individually and be part of their world. I am well aware of the responsibility I have as a teacher of the little ones, and therefore I try to continue to educate myself in my field. I believe that I found myself in EduArt kindergarten and that working with children will fulfill me for a long time.
Markéta
In high school, I discovered the deaf community. I was utterly fascinated by it, and my passion brought me from Brno to Hradec Králové, where I completed a three-year study of Sign Language Interpreting and Pedagogical Assisting. This training gave me a better idea of the culture, language, and children's needs. In my spare time, I enjoy spending time with my family, taking walks with my dog, or working on my own photo and film projects.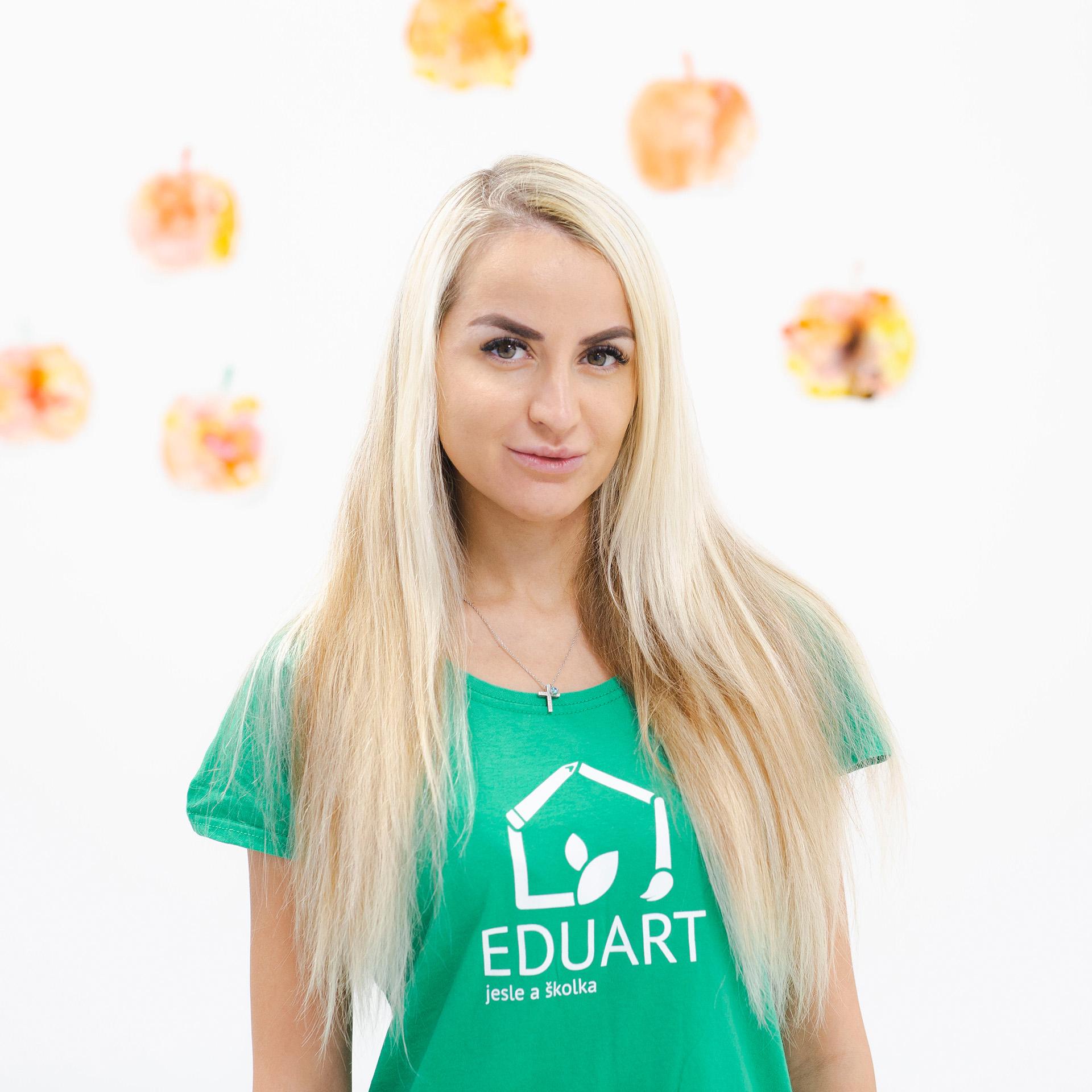 Erika
Pedagogical activity fulfills me since I can remember. I enjoy watching the progress and I am happy from the small and big successes in the little ones lives. Regarding my education, I studied at the Faculty of Pedagogy of the Charles University in Prague. I have many years of experience with children - I look after children in families and I also worked as an organizer and teacher in adaptation groups, in which I took care of children of preschool age. My hobbies include tutoring the Czech language. In my free time I look for travelling, reading books, learning foreign languages and swimming.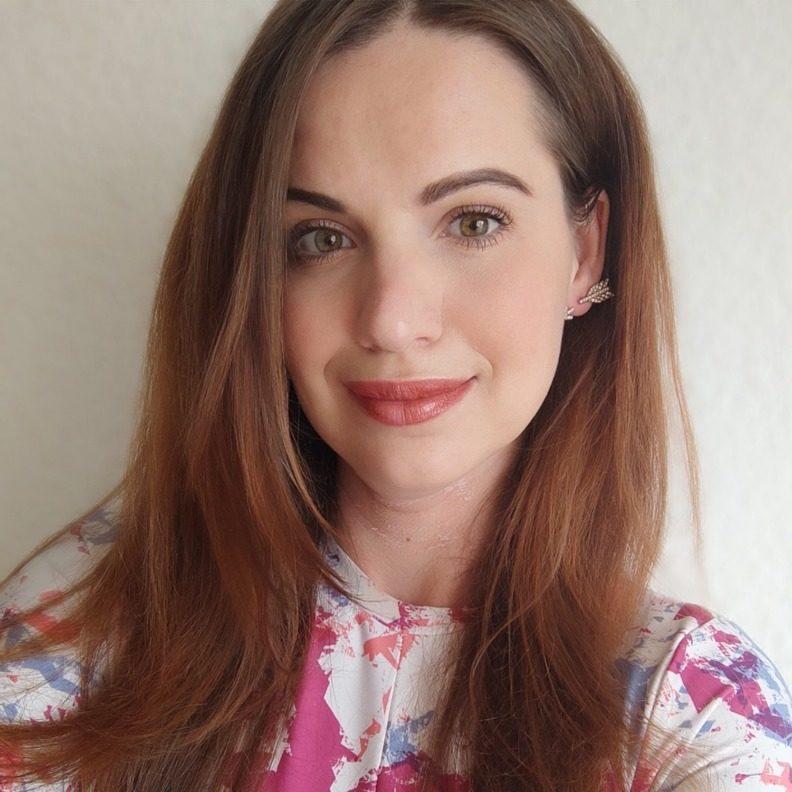 Jana
I have always had a very positive relationship with children, as I come from a family of teachers. I have spent my professional life working with kids with special needs. Working with them taught me solidarity and respect for life. Thanks to this experience, I also know how important it is to provide suitable conditions for the social and cognitive development of children. I follow up on the already acquired knowledge and skills of the children and support their strengths. My favorite book character, The Little Prince, says, "All grown-ups were once children, but few really remember." I try to never forget this and to take into account the current needs of children and deepen their natural desire for knowledge.
Karolína
Since elementary school, I really loved spending time with little ones, which led me to pedagogical studies. Since then, I have been with children full-time. I worked as a kindergarten teacher and also as a instructor at children's camps. My goal is to create a safe environment for children in which they can be themselves and develop in all aspects. In my opinion, kindergarten should be a place where children feel good and look forward to. I always want to be their support here and I see my job at EduArt as a mission.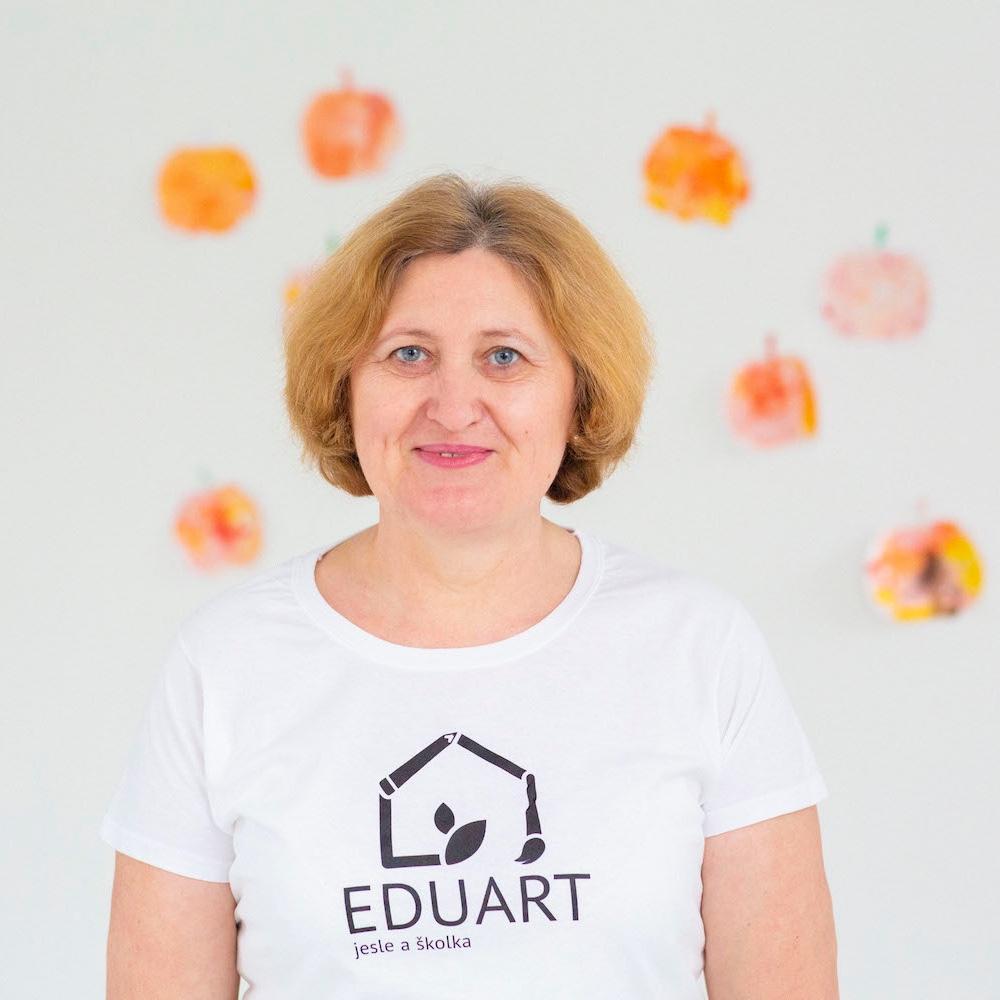 Světlana
My name is Svetlana, and I come from Moldova, where I studied at the College of Education in Moldova and worked for a while as a teacher at a grammar school. My family and I—including my 3 children—moved to the Czech Republic with my family in 2015. I have always strived to set an example for them, and seeing them succeed is my biggest accomplishment. I devote my spare time to my family, reading, and walking in nature. I am happy that EduArt gives me the opportunity to meet interesting people and try new things.
Tamsin
I started teaching English to adults, but I also tried working with children and I really enjoy how children can perceive the world and be creative. I enjoy working with children, both from the Czech Republic and with children from different parts of the world. I have been teaching English at an international school for the last two years, before that I taught at Charles University and at a language school for adults, I also have a TEFL certificate. I was born in America, my mother is from the Czech Republic and my father is from Great Britain. I am optimistic, friendly, I like sports and I try to treat children with love. My hobbies are yoga, dancing, music and art. Everyone is an individual and seeks their own happiness and potential, which is best achieved in a supportive environment. I want to provide such environment for EduArt children.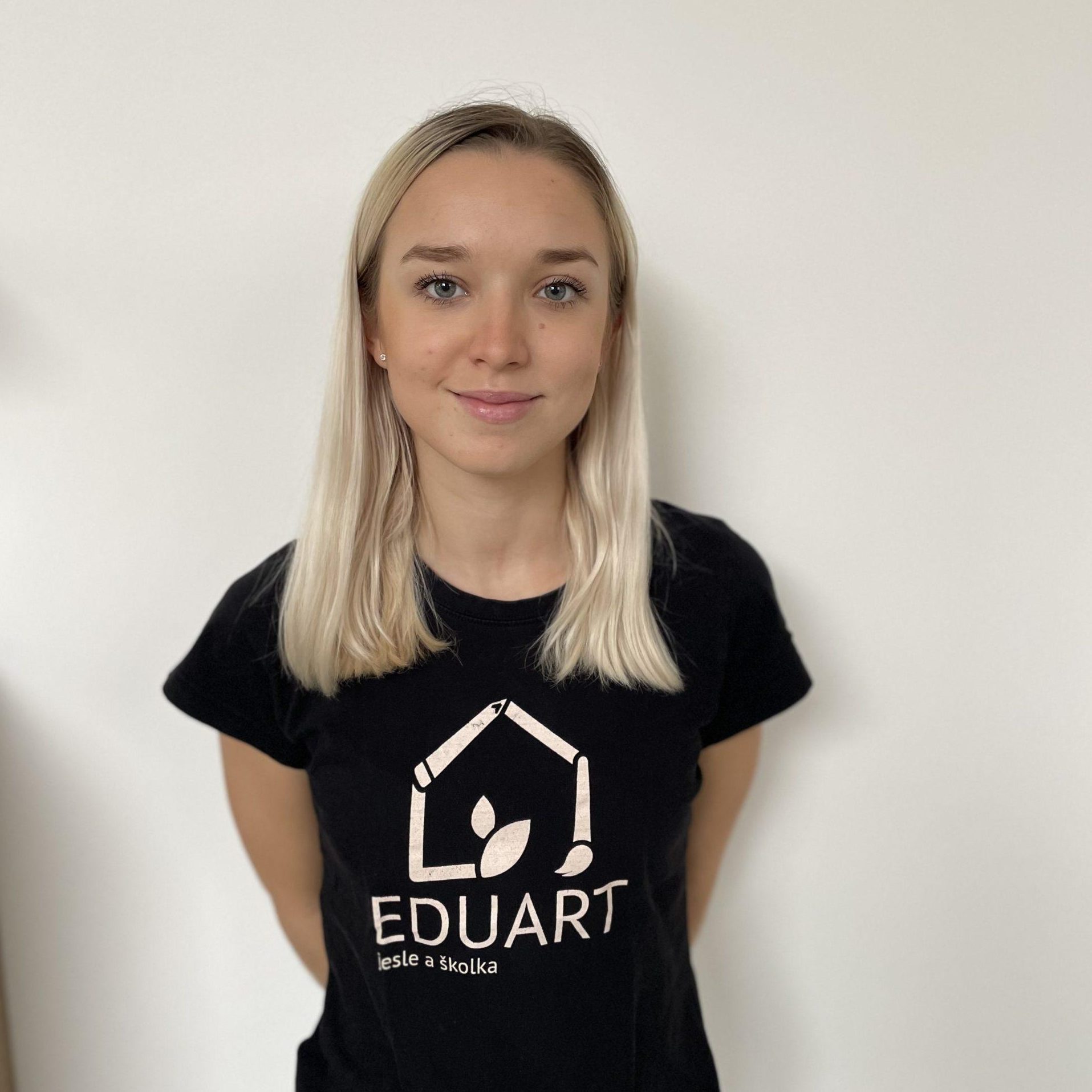 Vendula
When I studied secondary nursing school, I babysat the children of friends and family. I was so excited by babysitting and preparing the program that I continued on the path of preschool and extracurricular pedagogy. I really found myself here. I don't see working with children only as a job, but as a mission. Participating in shaping the personalities of children who are our future is a great honor for me and I approach it with great responsibility and love. I think that when a person does what they enjoy and like, they do it even better.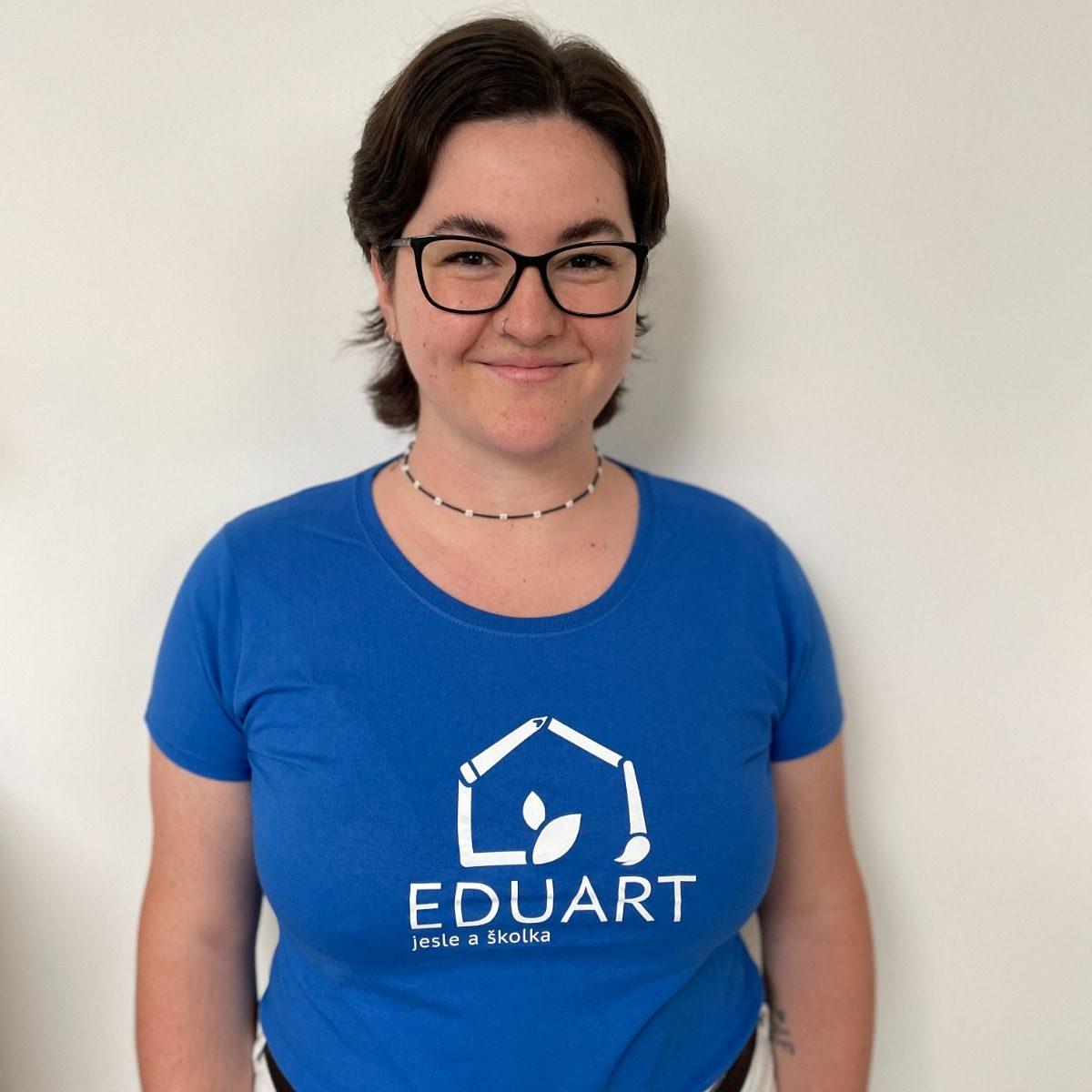 Emma
I am an enthusiastic musician - I like to sing and play the piano and ukulele. Since childhood, I have also been interested in theater and English, which I took advantage of during a practical internship at a London kindergarten, where I gained a lot of inspiration. I gathered all my pedagogical experience and knowledge while studying Kindergarten Teaching at ZČU in Pilsen, which I successfully completed in the spring of 2023. I would like to continue my studies over time and expand my approval to include special education or speech therapy. It is very important to me that the children in my class feel safe and know that I like them just the way they are. That is why I use effective communication methods in my practice and a respectful approach is very close to me. Although children have been in our world for a short time, this does not mean that we will not treat them with respect, honor and love. After all, they are our future, so it is only up to us what values we pass on to them.
Kateřina Sofie
I graduated from a conservatory of music, and although the piano is a big part of my life, working with children brings me the greatest joy. I see lots of meaning in it and it is very important to me that the children feel accepted as they are. The pedagogy classes at my university were very helpful for me, where I realized how I wanted to teach. I like to connect the knowledge gained during the study of music and English and I try to pass it on in a playful way. I have lots of hobbies, mainly the violoncello, French and psychology.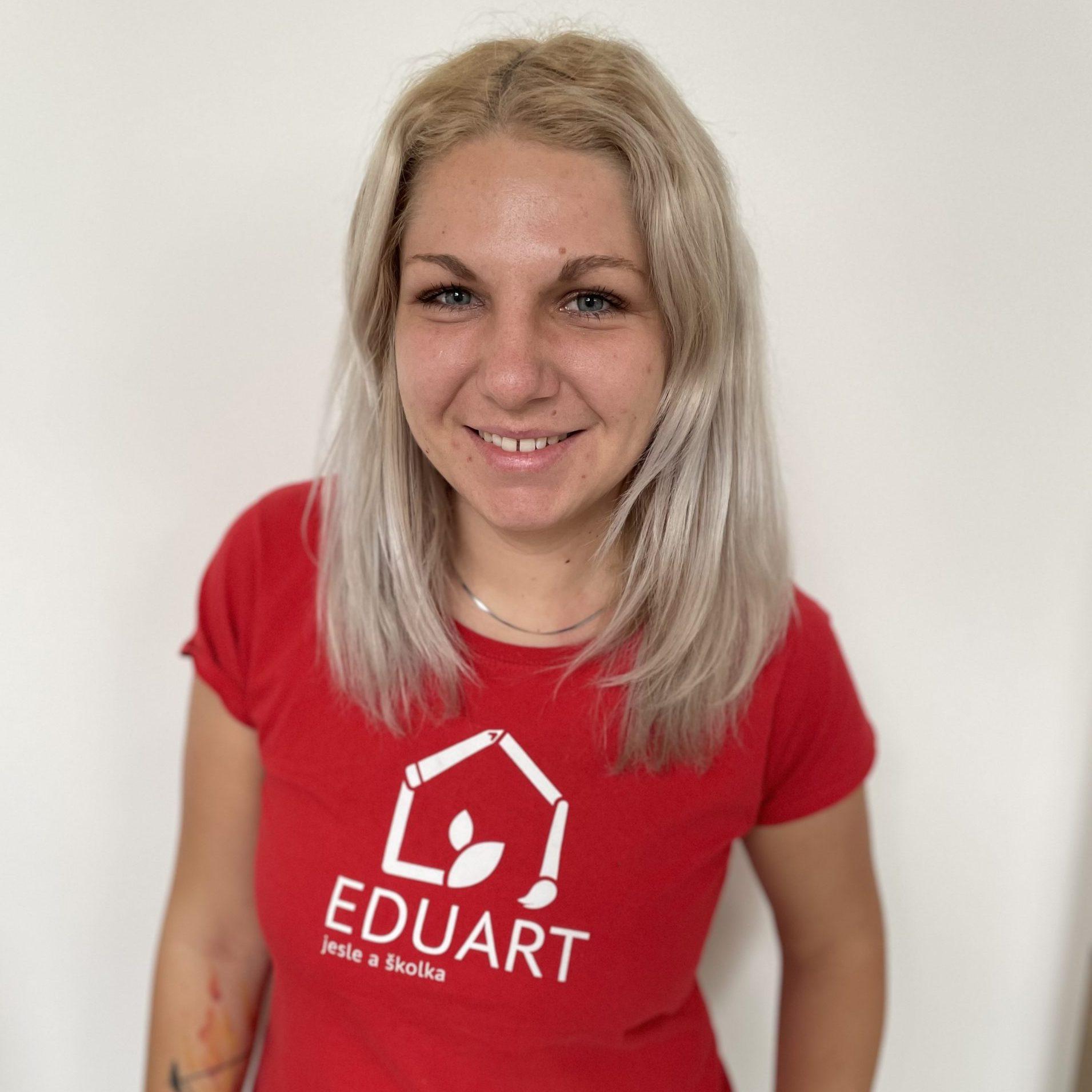 Bohdana
My love for children and the vision of the meaningfulness of this work brought me to teaching. Working with children is fulfilling for me, because a child's joy and a child's heart is the most sincere. Before I came to Prague, I worked at an elementary school in Pilsen as a teacher's assistant and an educator in a school group and also as a leader at children's camps. As for my education, I studied social work and social pedagogy at a higher vocational school in Domažlice. In my free time, I expand my knowledge in the field of nutritional therapy and sports.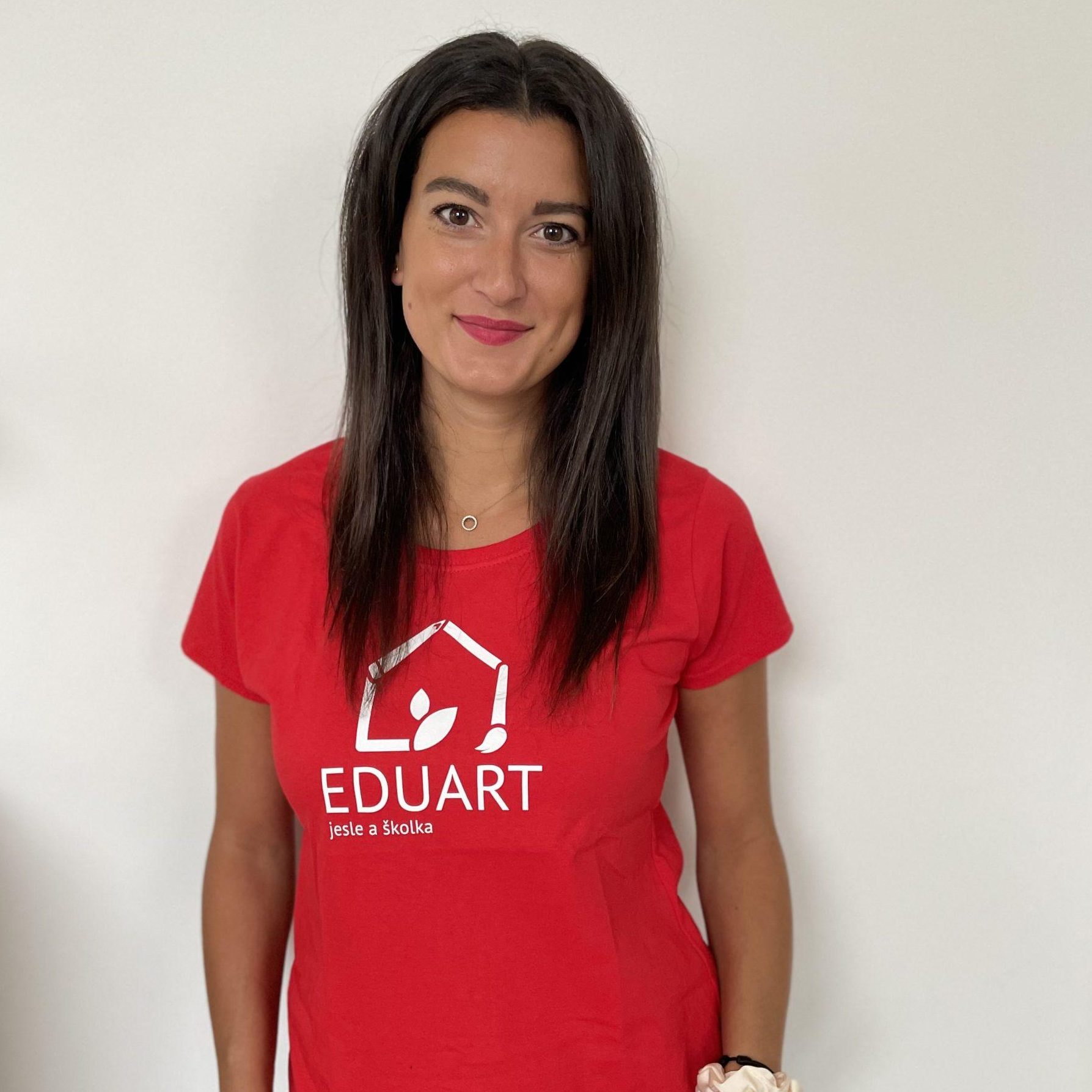 Radka
I studied preschool pedagogy from secondary school of pedagogy to the faculty of pedagogy of Charles University with a master's degree. During my studies, I worked as an au-pair with children for three months. Thanks to this, I have practical experience with children from their early childhood to preschool age. After nine years of working in the private and public spheres, I enriched my profession in pedagogy by studying school management, also at Charles University. What I appreciate most about working with children is their spontaneous and honest nature, which is not based on prejudice and constantly teaches me to live in the present moment. In my work, I look forward to working closely with both children and parents and try to adapt to their diversity and temperament.
Aneta
I see working with children above all as something that never ceases to surprise a person. I admire children's ingenuity, the authentic experience of oneself - I think we adults often lack that. They are in the here and now and they can do it "perfectly". In my spare time, I am completing my studies in psychology and art therapy, and in the future I would like to stay with children as a child psychologist.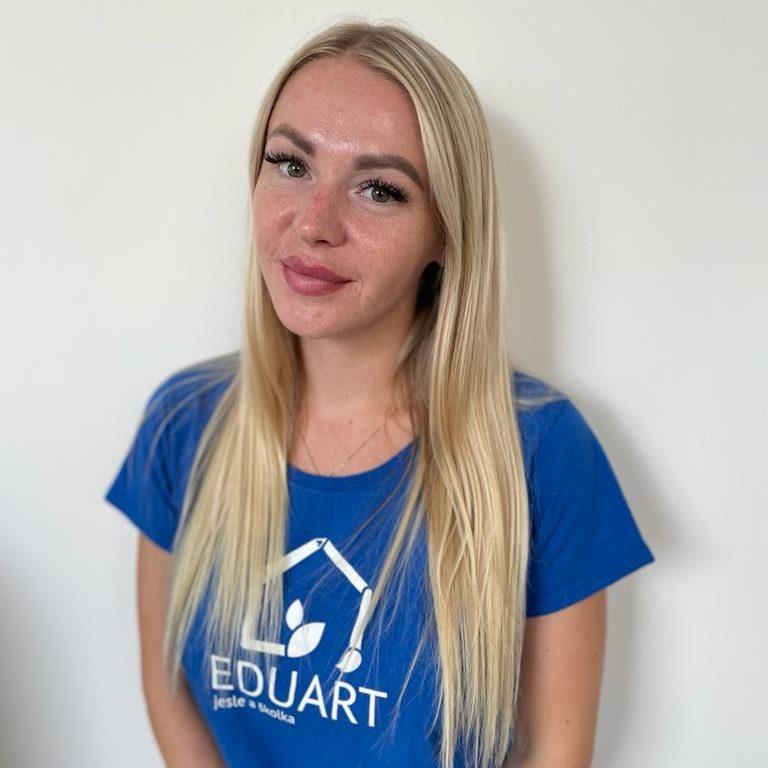 Jana
I have had a positive relationship with children since I was very young and I have always naturally seen myself in the role of a teacher. What fulfills me most about this job is inventing various creative activities, for example I like to involve children in art activities and introduce them to visual arts. I worked in a kindergarten and in adaptation groups and gained experience in integrating foreign children into an environment with a different language. I have a medical degree and experience in pediatric surgery and traumatology. I like to swim, travel, paint, dance, and sing. I feel happy when the children are happy and their parents are happy.
Tereza
I decided to study preschool pedagogy at Charles University after I started helping with teaching in a kindergarten and I really enjoyed it. In addition, I have been working as a dance instructor for several years, so I was probably always destined to be a teacher. It makes me happy to show children, and also my dance students, what they can do if they want to. When I'm not in kindergarten or the dance hall, I read, learn foreign languages, like to travel and see the world.
Lucie
Even though I don't have a degree in pedagogy Itake care of children from an early age. Whether it was my little brothers or my pupils at kids aerobics, I always enjoyed being around them. Also the birth of my daughter led me to the decision that I would like to devote myself to children in work as well. So it was great that EduArt kindergarten has chosen me for a position in the administration. I have learned from past professions that arranging anything is not impossible and I am ready to work with this commitment for our children as well.
Andrea
I have studied psychology at the Faculty of Arts, Charles University and worked in a private kindergarten. In addition I have an experience from a center for children with disabilities and autism. I also worked as a consultant at the Safety Line for Children. I established myself professionally as a school psychologist and psychotherapist for adults and adolescents. I focus on working with teachers because they are the key people who have a great influence on children and are for them great support and role model.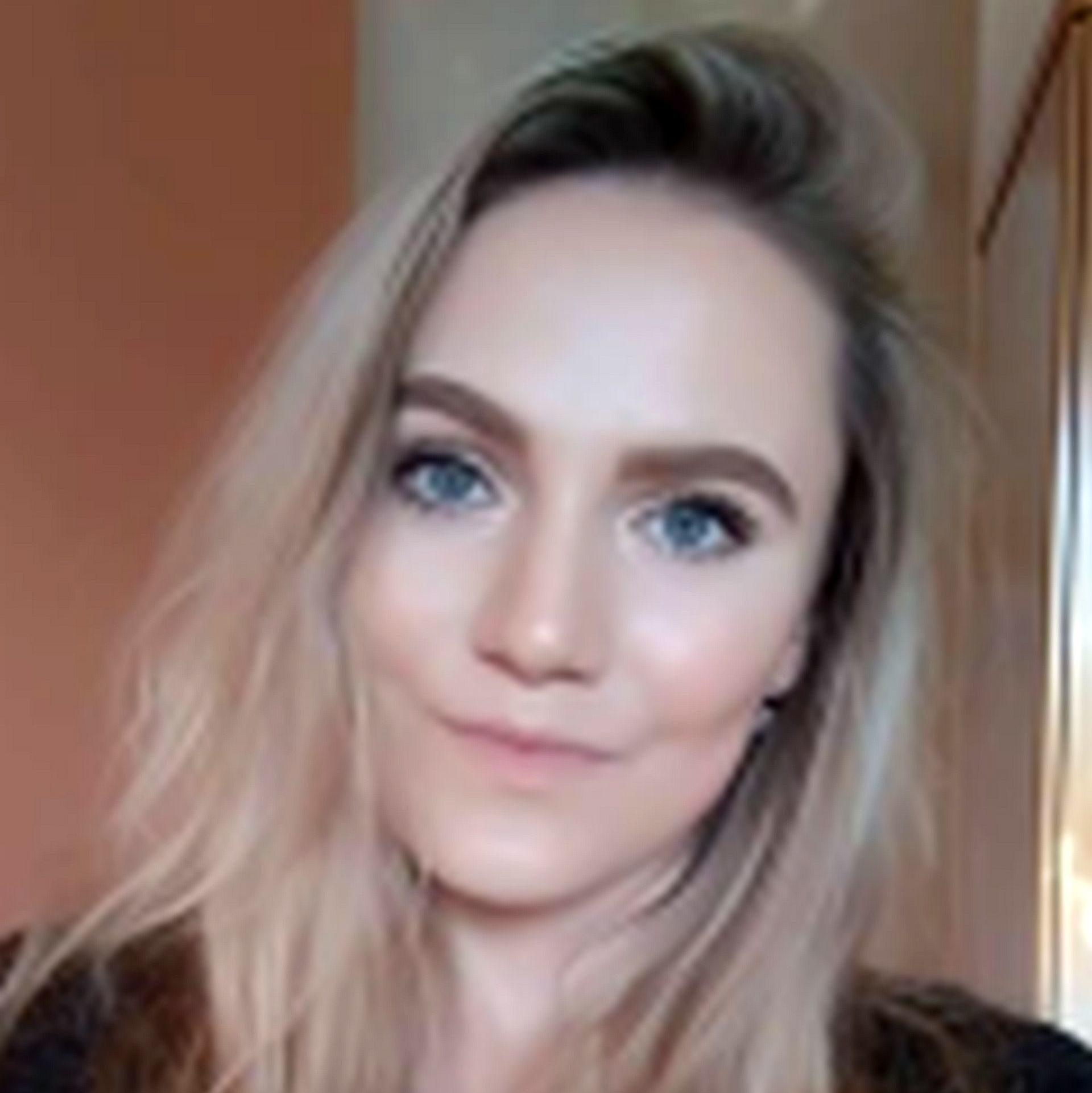 Andrea
Already at the pedagogic lyceum, I realized that I enjoy looking for ways to solve difficulties in education and discovering ways to create "tailored education" for individual students. At the same time, I have always been interested in communicatiion. That is why I decided to take the path of special education with a focus on speech therapy, which I am currently studying. Even small steps in the development of children's communication in the right direction are a reward for me. I am looking forward to experiencing fun in mutual communication with EduArt children and the shared joy from improvement.