Kindergarten for children from 2 to 7 years
Opening hours Monday to Friday 7:30 a.m. to 6 p.m.
Qualified team of teachers
Unique educational programme Colourful World
Support and development of children's talents
English as a regular part of daily activities
Variety of music, art, and physical activities
Encouragement of natural curiosity and the joy of discovery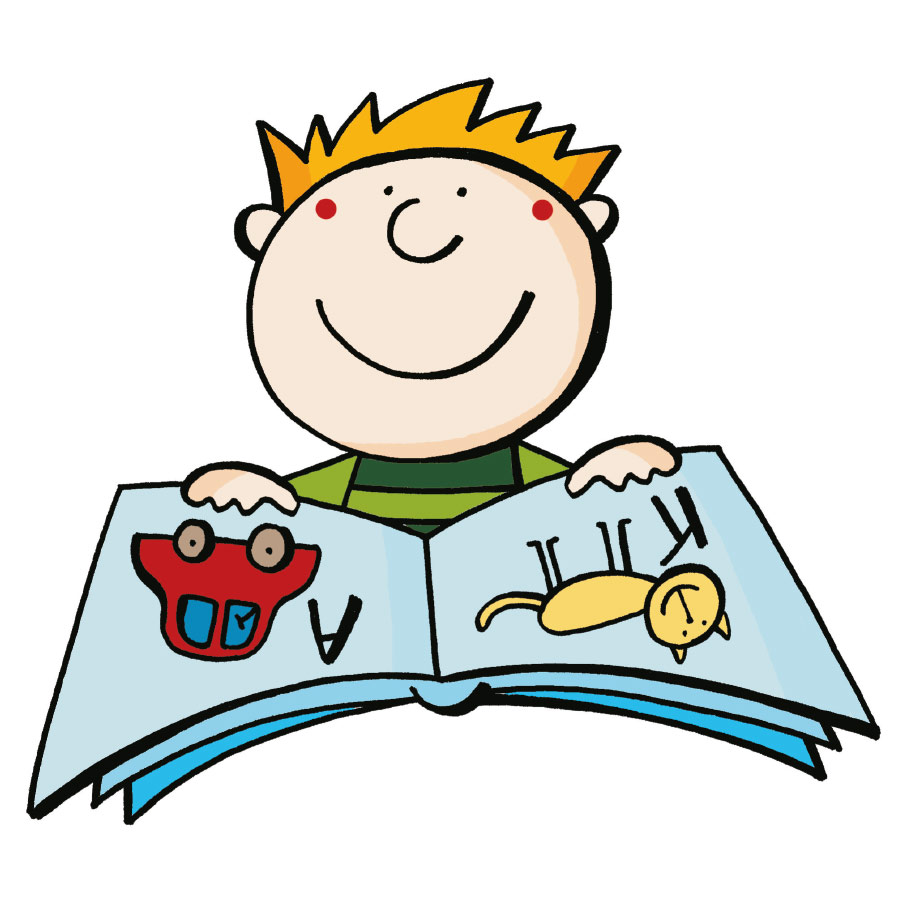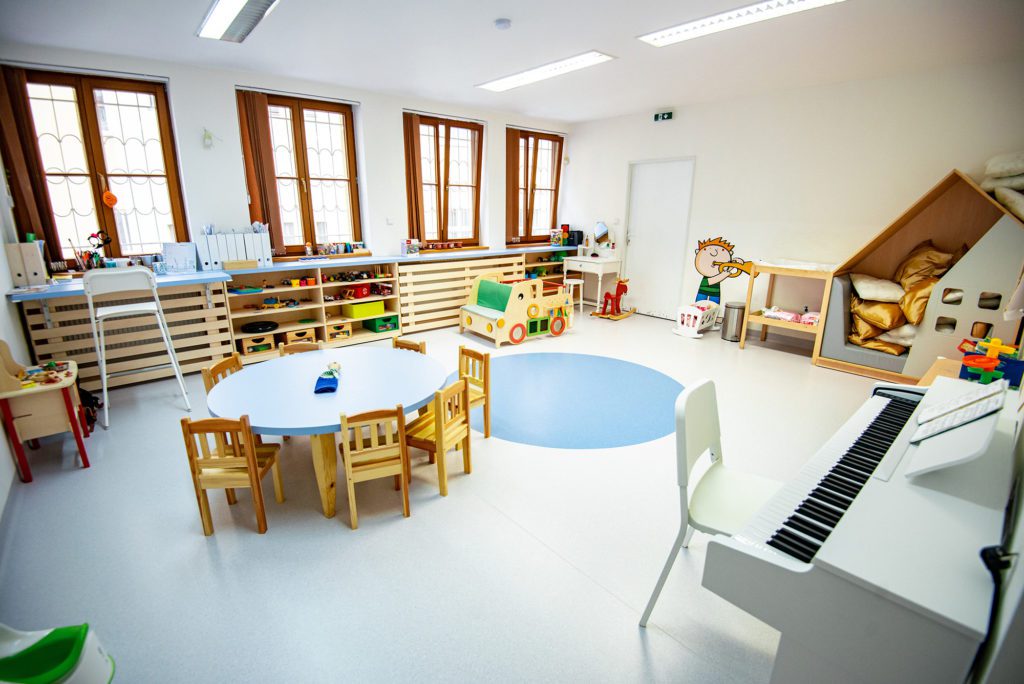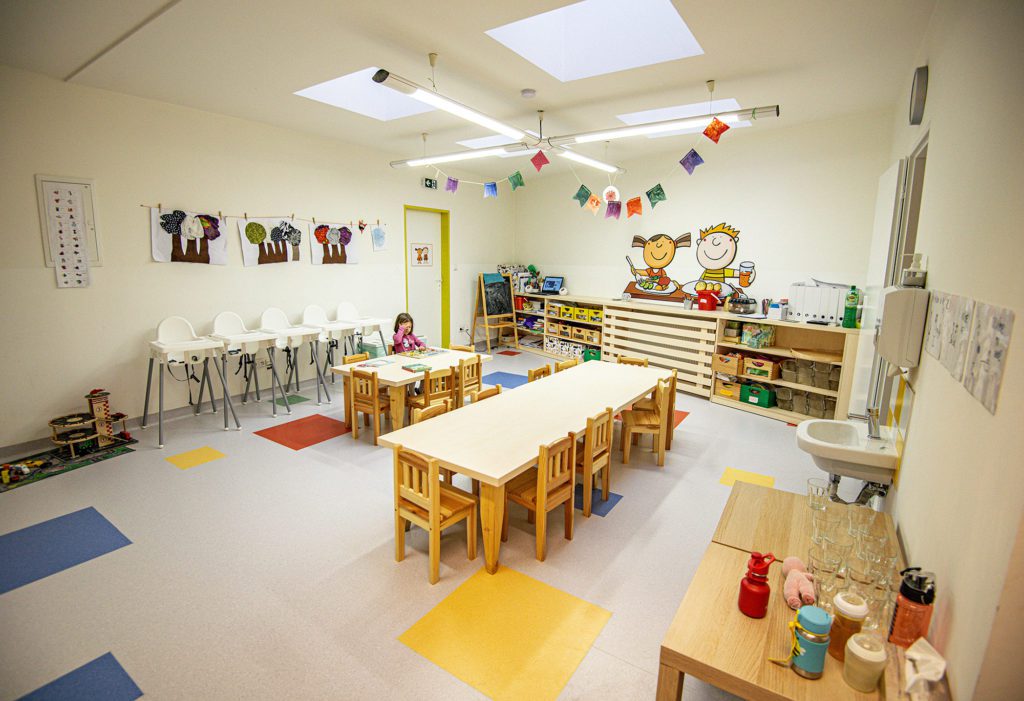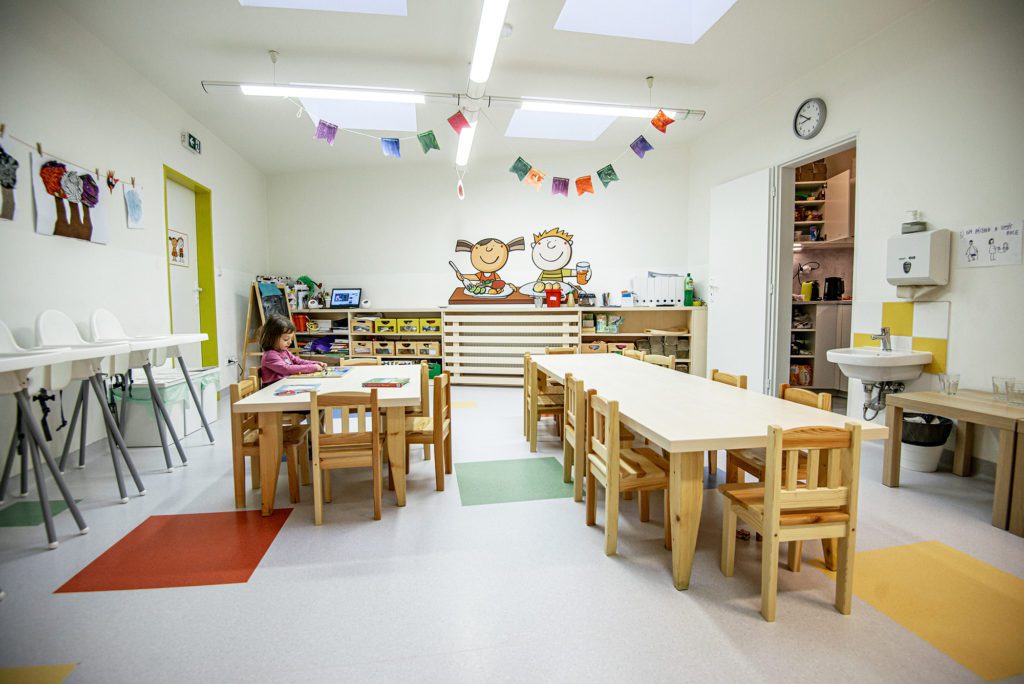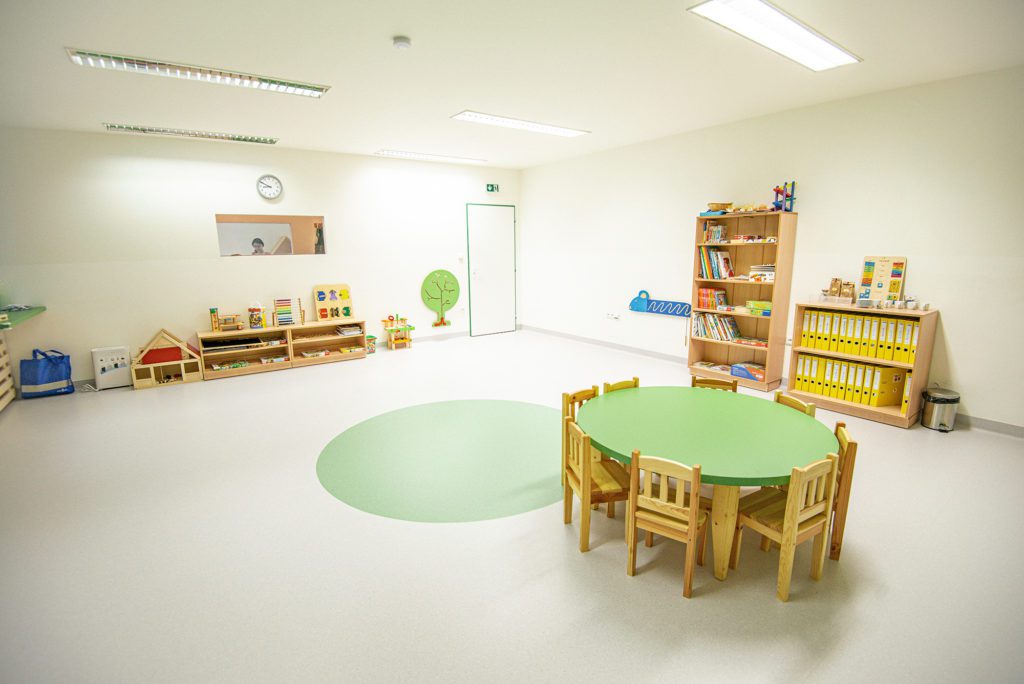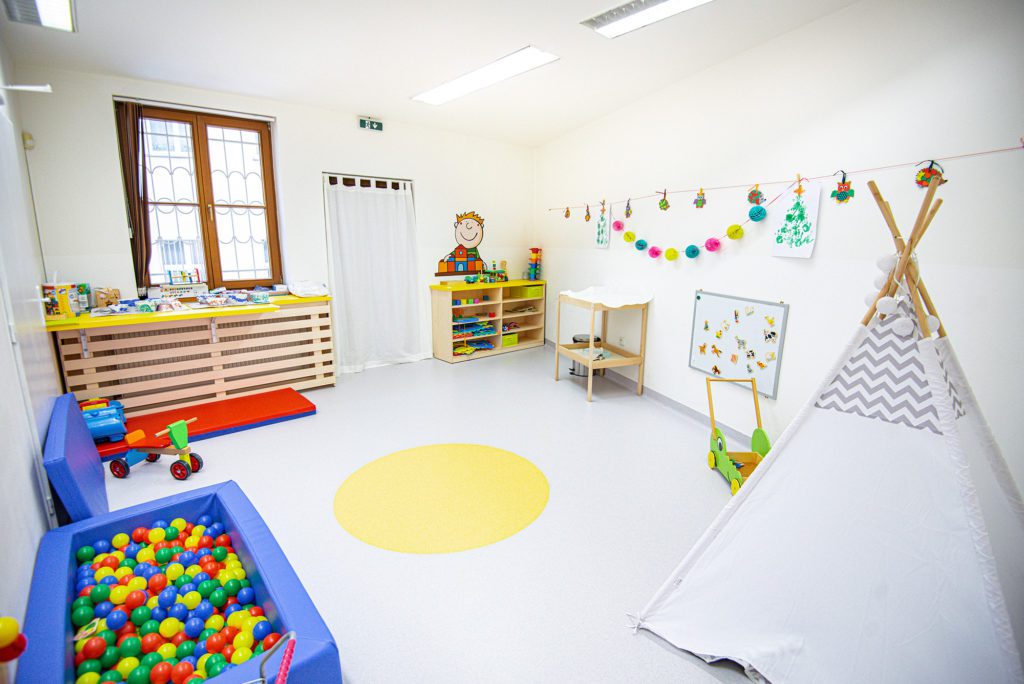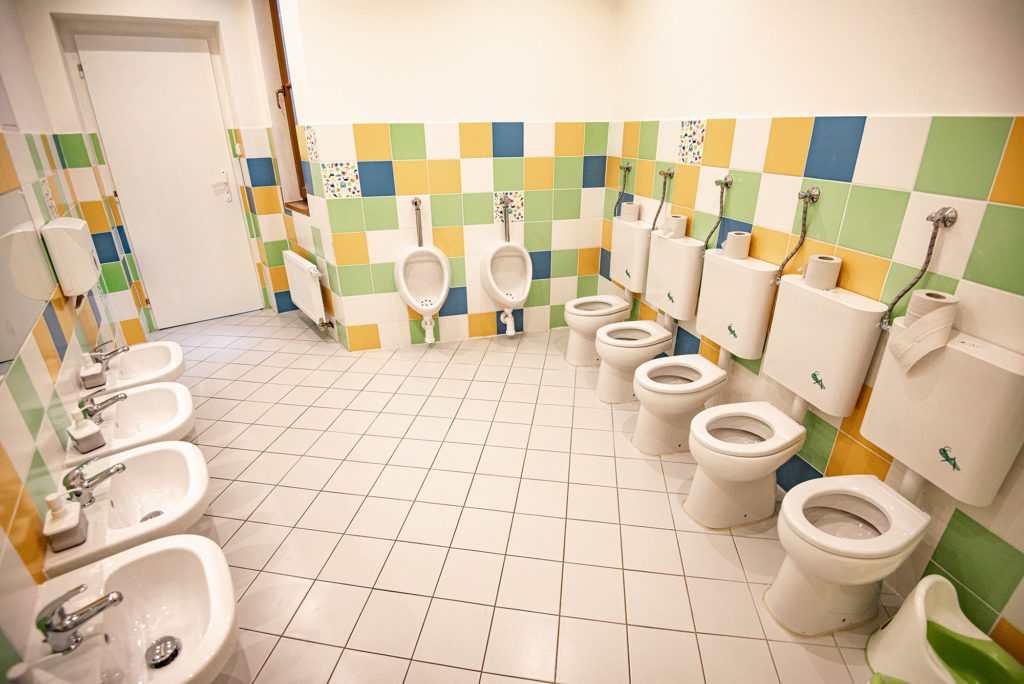 The kindergarten found its home in a recently renovated building in Prague's Vinohrady district. Children will find an environment that is rich in stimuli, but not overwhelming. We always begin with the idea that the "richness" of a place is not related to quantity, but to quality.
The functional space is cleverly divided into five zones for interactive play, leisure, physical activity, dining, and relaxation. To make it even more enjoyable for the children, we have brought in a piece of nature in the form of natural materials and flowers.
The kindergarten is equipped with tools that develop children's intellectual and motor skills. All toys are made of wood or certified plastic, and we use Montessori tools to stimulate children's curiosity.
Monthly costs, excluding meals.
Valid from September 2022
| | | Standard (until 3:30 p.m.) | |
| --- | --- | --- | --- |
| | | | |
| | | | |
| | | | |
Meals
All day: CZK 130/day
Half-day: CZK 110/day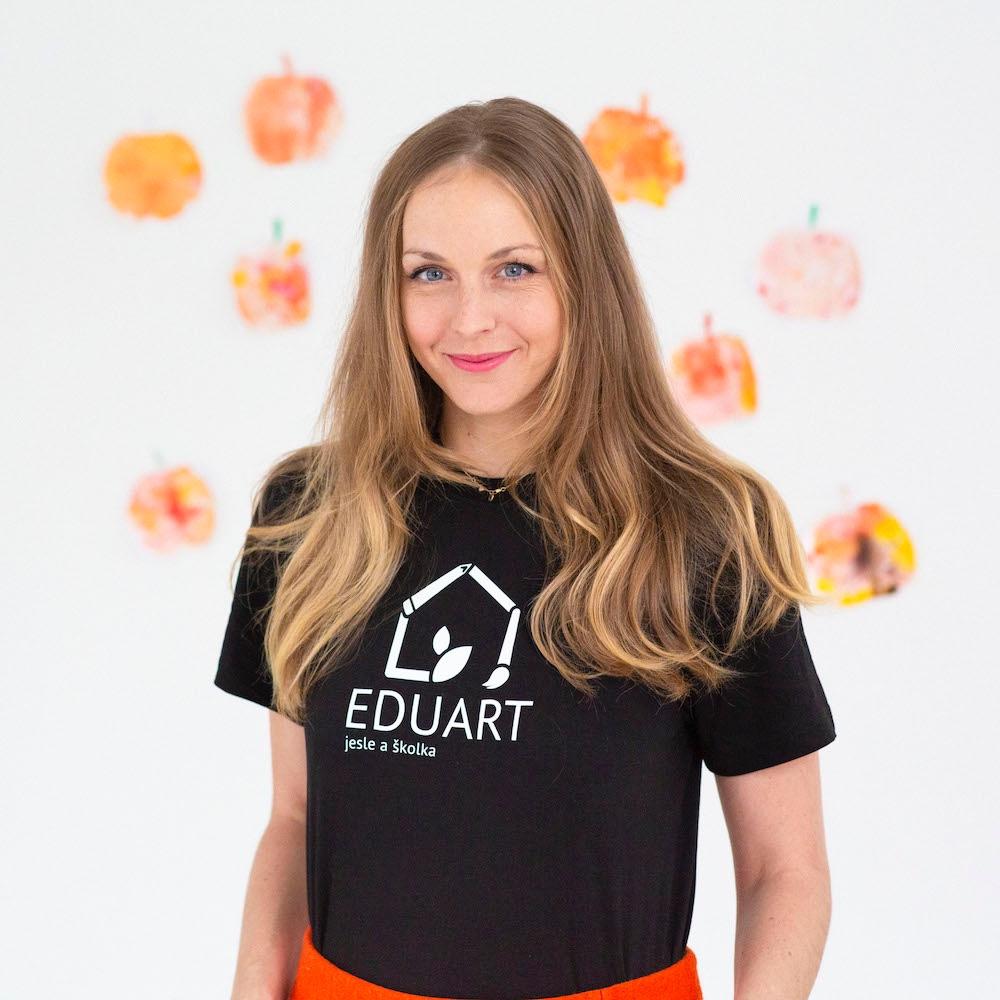 Veronika
Since childhood, I was certain about what I wanted to do with my life. I studied pedagogy in high school and later went to university. I have experience educating children of all ages, but I decided to work in a place where it all begins.I can't think of a better job than teaching young children and showing them that they are co-creators of this world. I raise my two-year-old daughter in this spirit, as she is my inspiration and my light.
Ester
I have been working with children for nine years, ranging from infancy to adolescence. I have taught children in kindergartens and primary schools and studied pre-school and after-school education. Moreover, I have experience in running after-school activities both in Czechia and in England. I approach children with patience and respect and see spending time with them as mutually enriching. Furthermore, I am passionate about music, especially the piano and flute.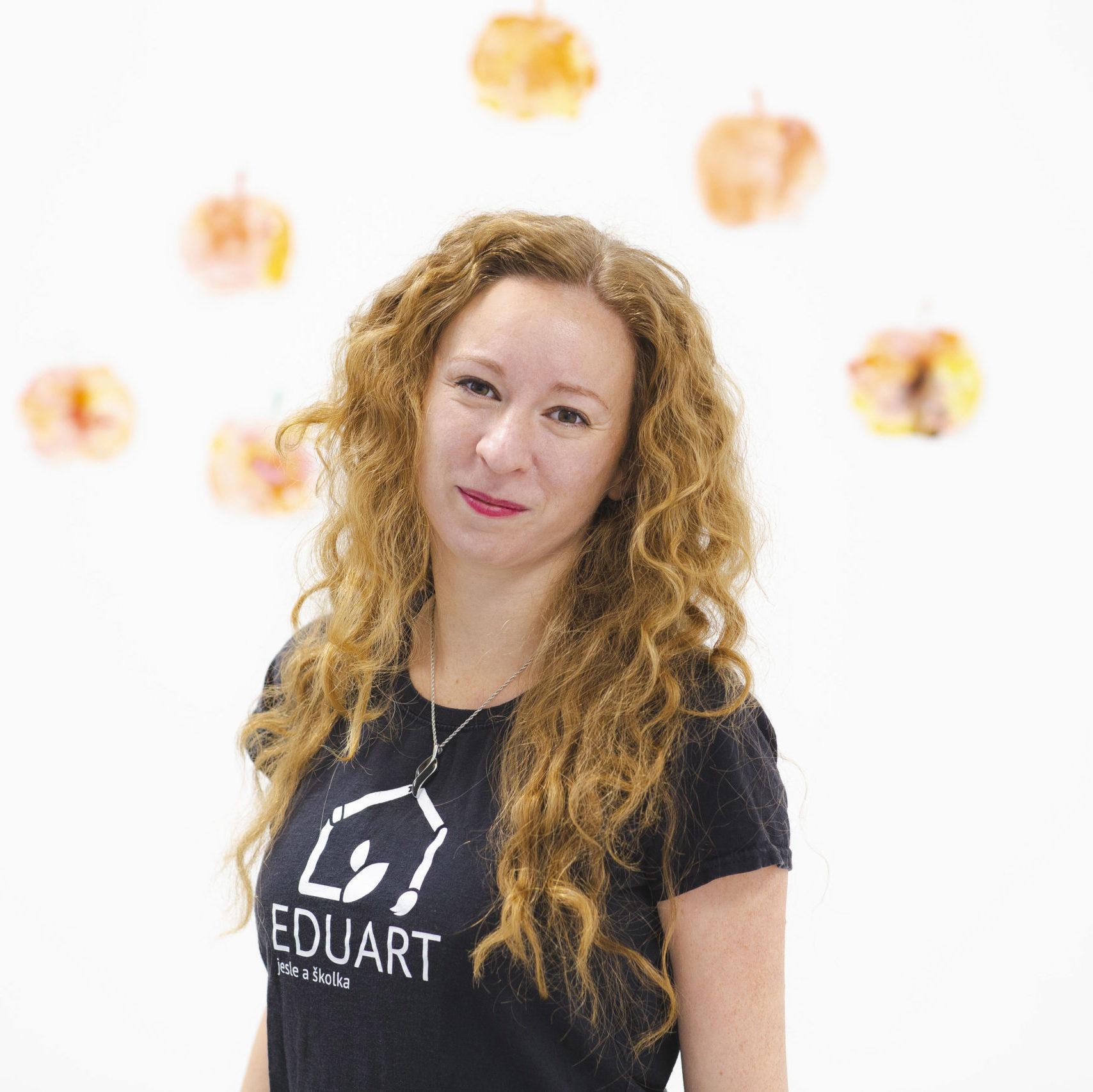 Petra
I am a mom of a lovable little boy who makes me happy. During my studies in social work at the university, I had a chance to interact with children. I have also been responsible for dance groups for young people, worked in a children's group, and a maternity centre. I have a degree in Early Childhood Education, and I am constantly striving to further educate myself through various teaching courses. Furthermore, I am a speech and language therapy assistant. When working with children, I try to incorporate dance, music, and art into my work. I follow the motto "Not only we teach the children, but the children teach us".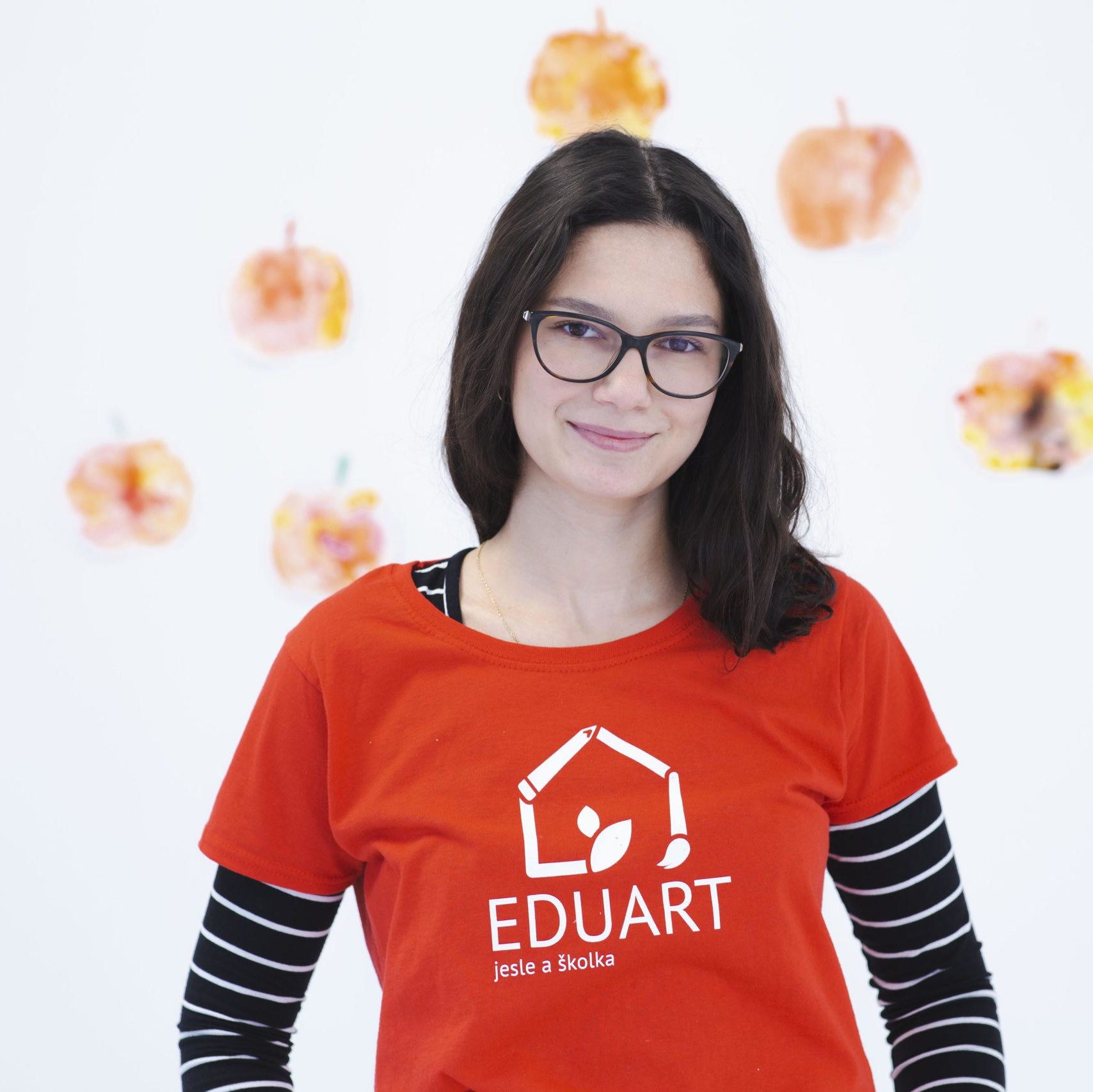 Nikola
I have completed my studies at the secondary school of pedagogy, and I continue my education at the University of West Bohemia in Pilsen, in the field of Art Education and Health Education. Working with children has been my call since I was 15, when I started my internships in kindergartens and nurseries. In addition, I gained experience by participating in summer camps. I admire children and their specific view of the world. My goal is to keep this perspective as long as possible and keep developing it, so they can solve problems with a smile and never stop playing.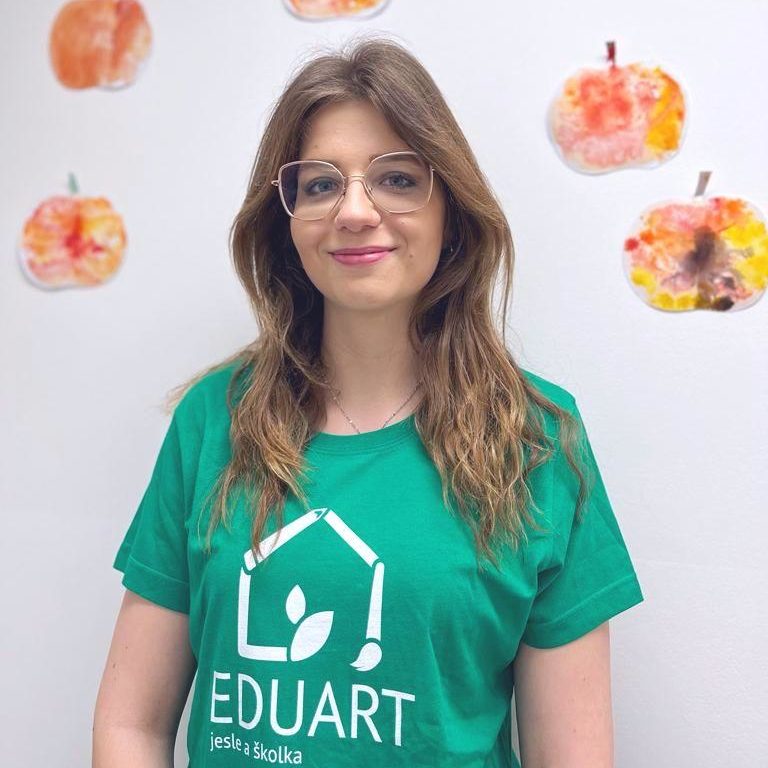 Adéla
I graduated from secondary school of pedagogy which I am now following up by studying the field of special education at university. So far I have gained practical experience both in kindergartens and school groups as well as in children's homes and day care centers. I worked not only with intact children but also with those who require a certain form of support. I see working with children as mutually enriching. They are a source of inspiration for me and I admire their immediacy. I love music, I am interested in psychology, I like to read books and spend time in nature, preferably with a dog by my side.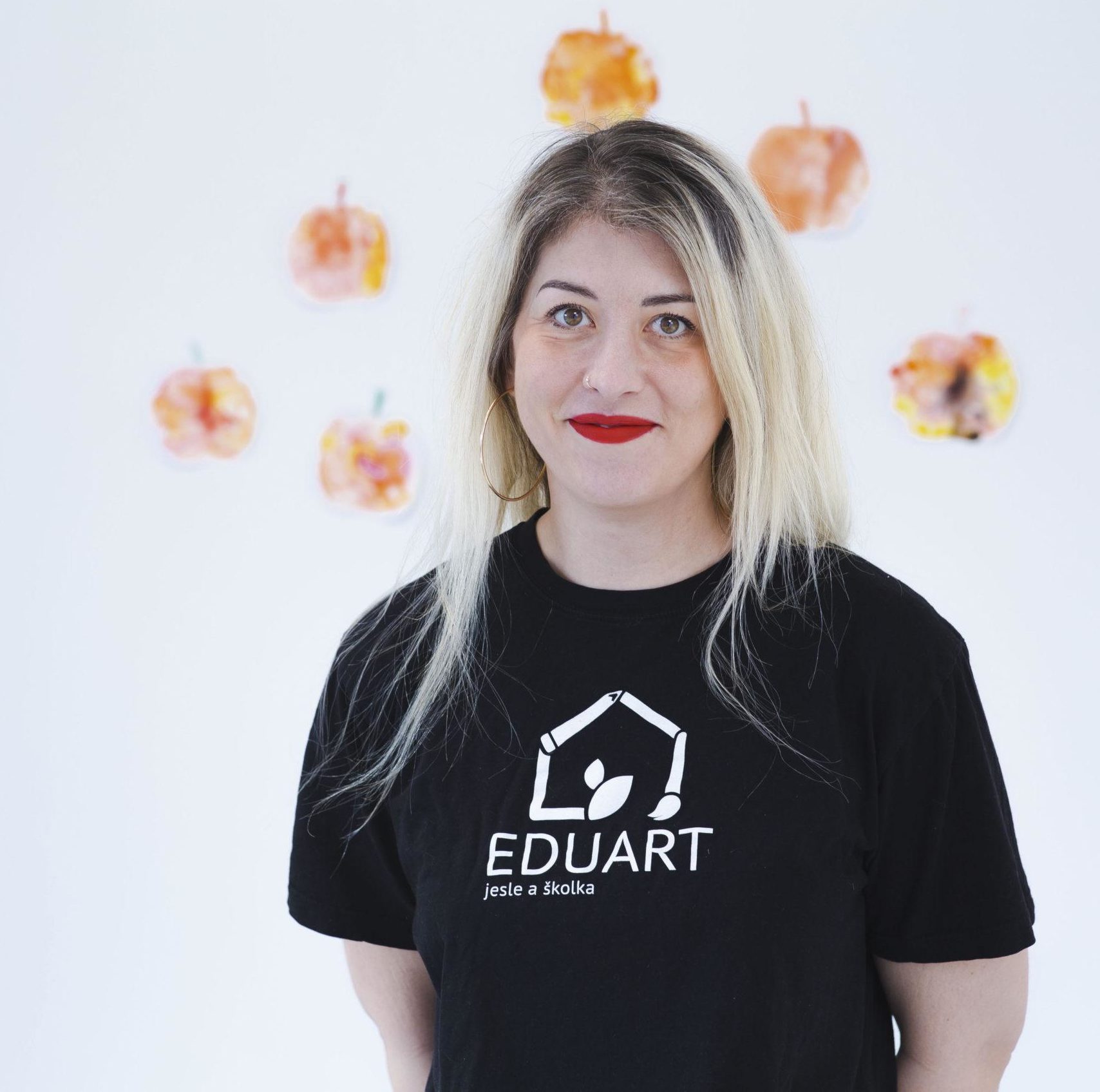 Victoria
My name is Victoria, and I'm from the UK. I have lived in Prague for almost 8 years and have spent many of that time working with children of all ages, teaching English and Art. My first experience with children was as a behavioural therapist for autistic children, which sparked my interest in communicating with children in general. I enjoy motivating children to express themselves through art, imagination, and playing, and encouraging them to take an interest in nature and the world around them.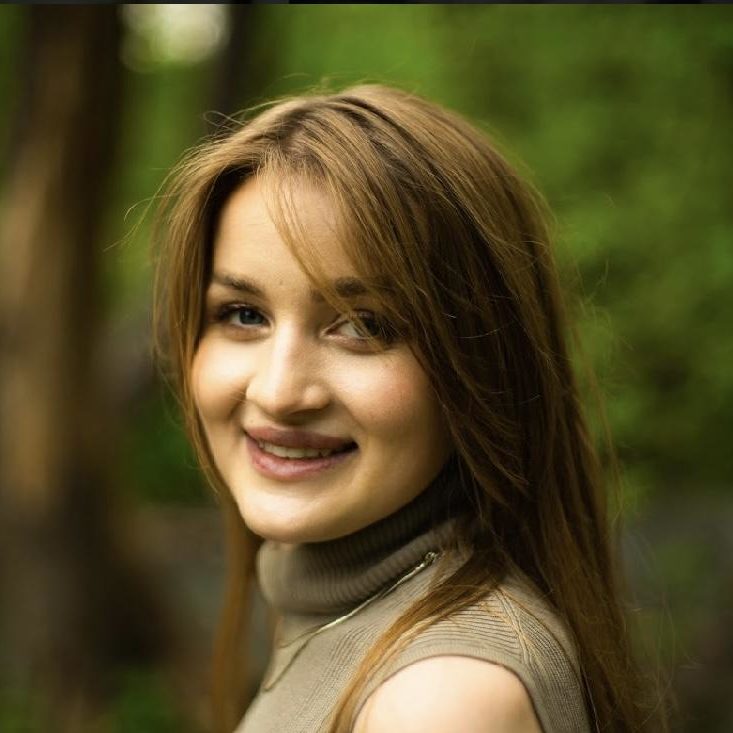 Andrea
Already at the pedagogic lyceum, I realized that I enjoy looking for ways to solve difficulties in education and discovering ways to create "tailored education" for individual students. At the same time, I have always been interested in interpersonal communication and difficulties in communication skills. That is why I decided to take the path of special education with a focus on speech therapy, which I am currently studying in the follow-up master's program at Charles University. Even small steps in the development of children's communication in the right direction are a reward for me. I am looking forward to experiencing fun in mutual communication with EduArt children and the shared joy from progress we will make.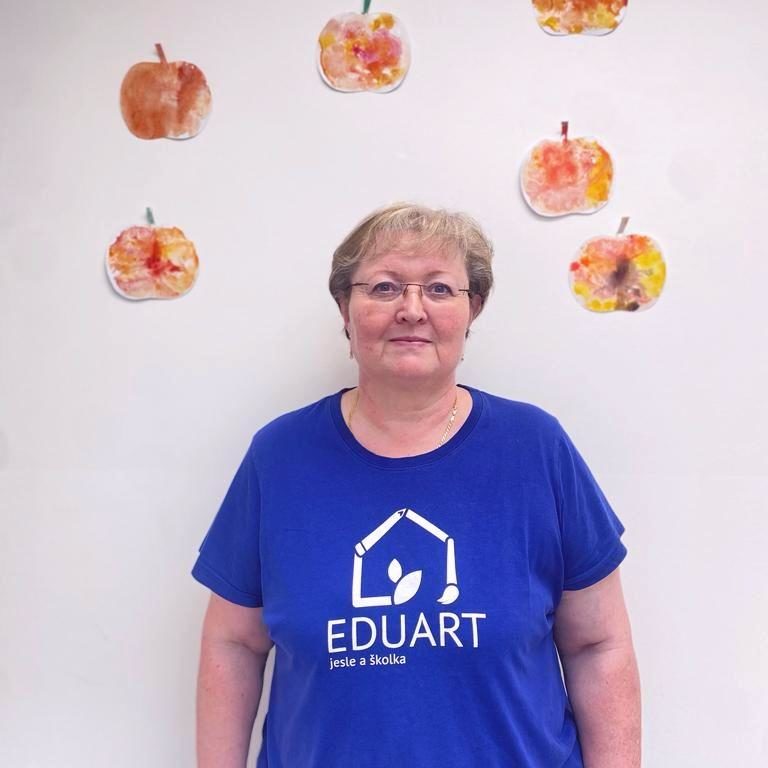 Jitka
I am the mother of an adult daughter, but the time when she was exploring the world as a child was the most beautiful. And that's why I've been working for the little ones for the seventh year and I'm happy among them. In my spare time I read, grow orchids, herbs at the cottage in the summer and wander in the forest.