Accredited kindergarten for children from 2 to 7 years old
Opening hours Monday to Friday 7:30 a.m. to 5:30 p.m.
In the immediate vicinity of a forest
Qualified team of teachers and assistants
Unique educational programme Colourful World
Trips to the forest and other excursions
Support and development of children's strengths
English as a regular part of daily activities
Variety of music, art, and physical activities
Fairytale nights and field trips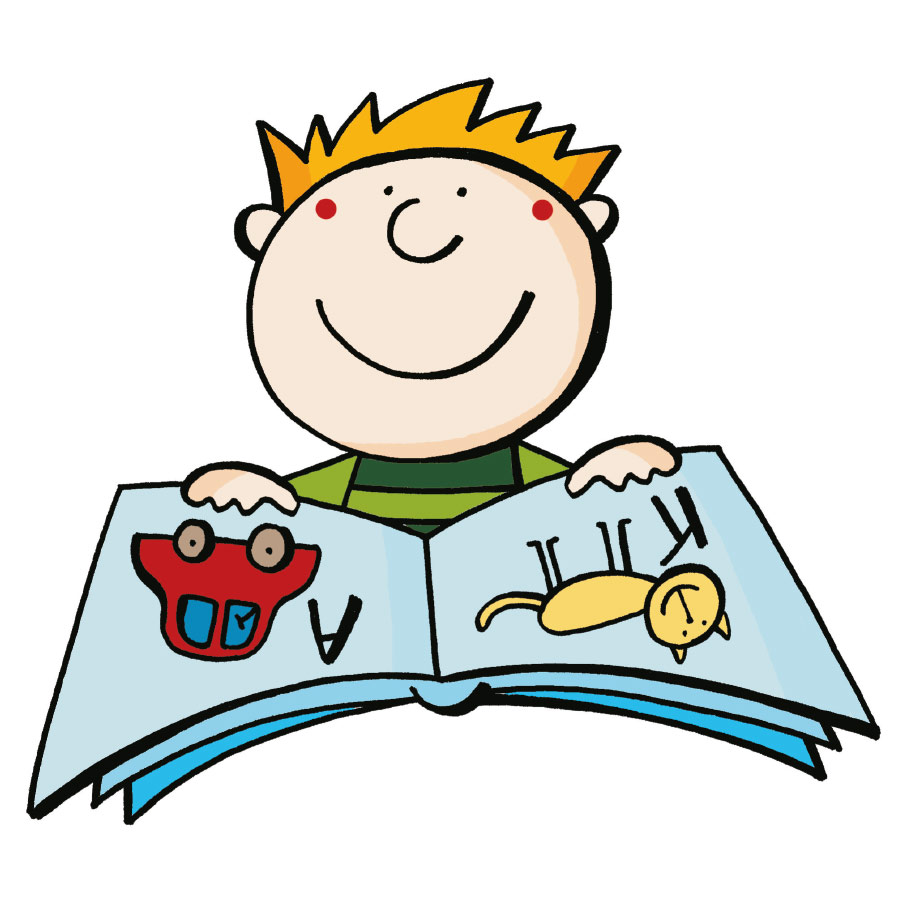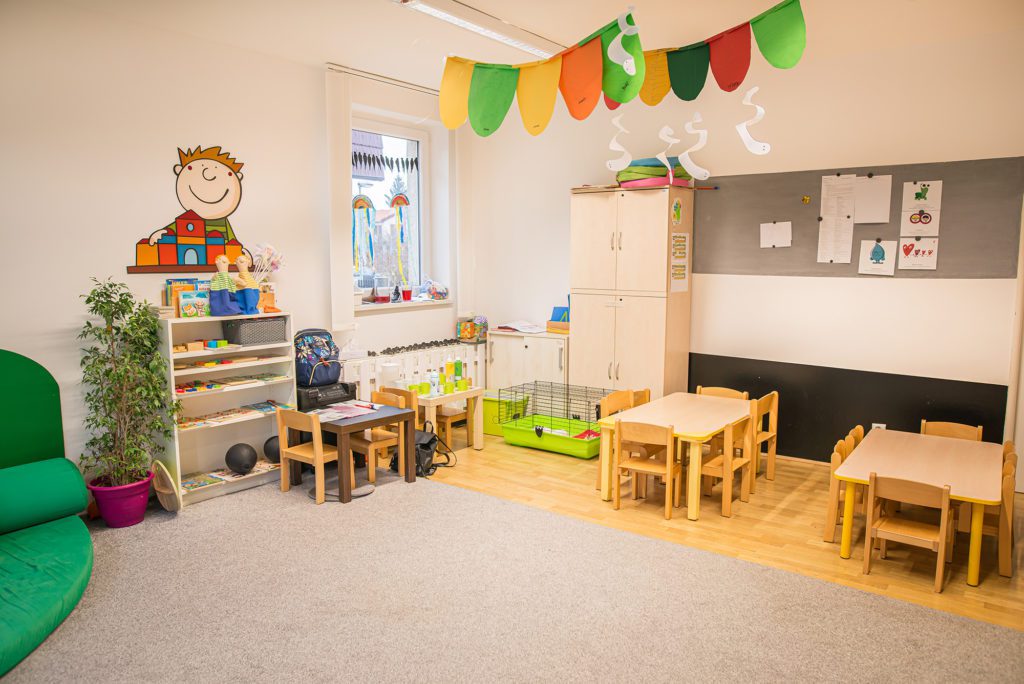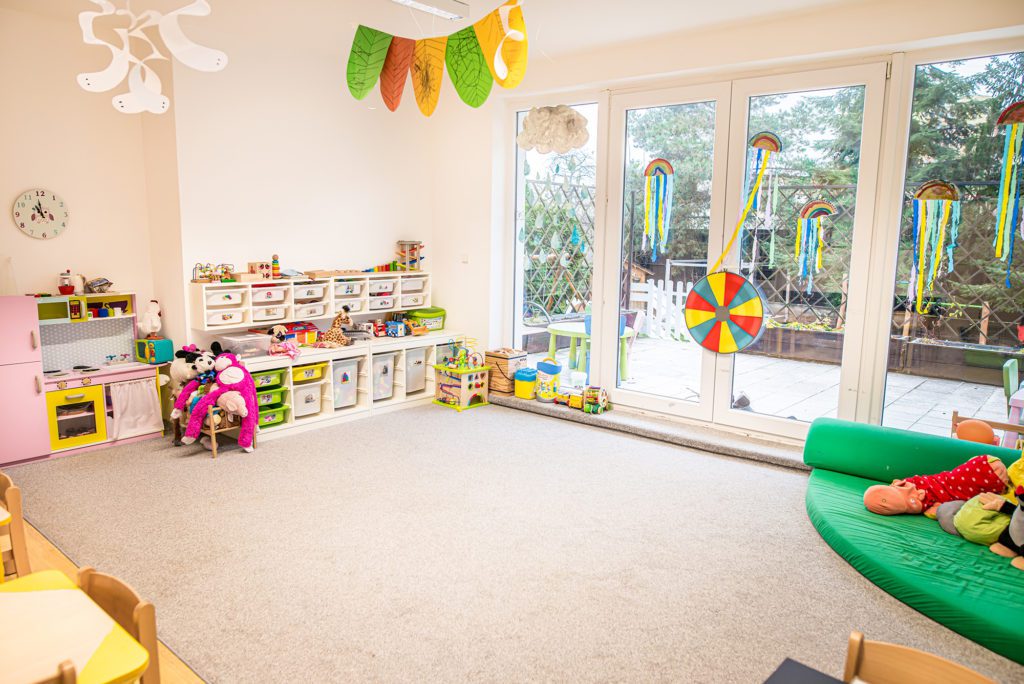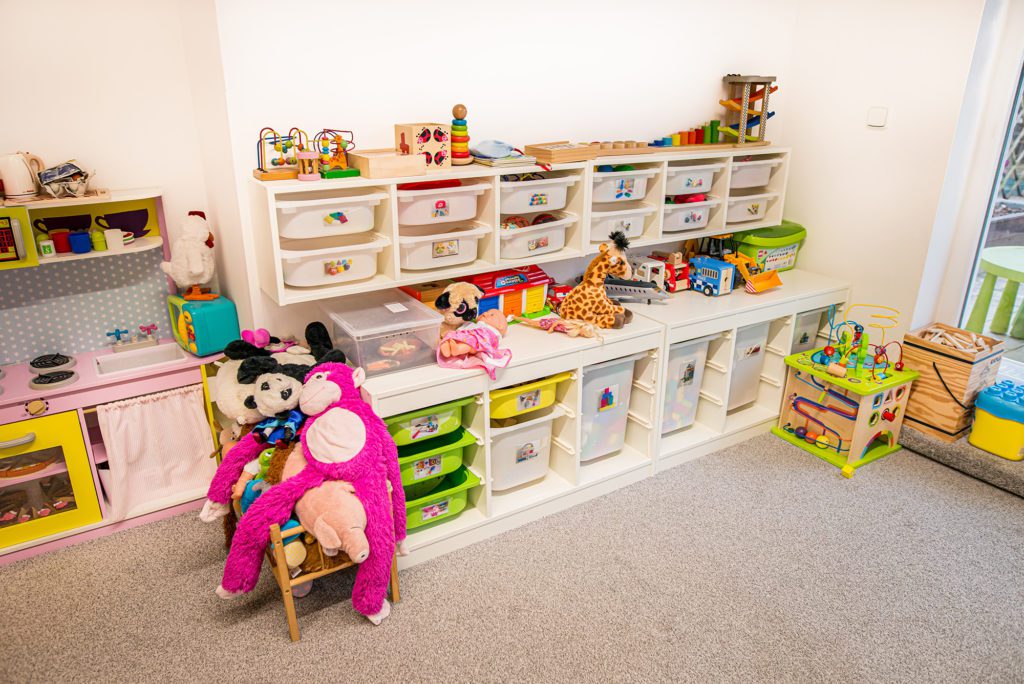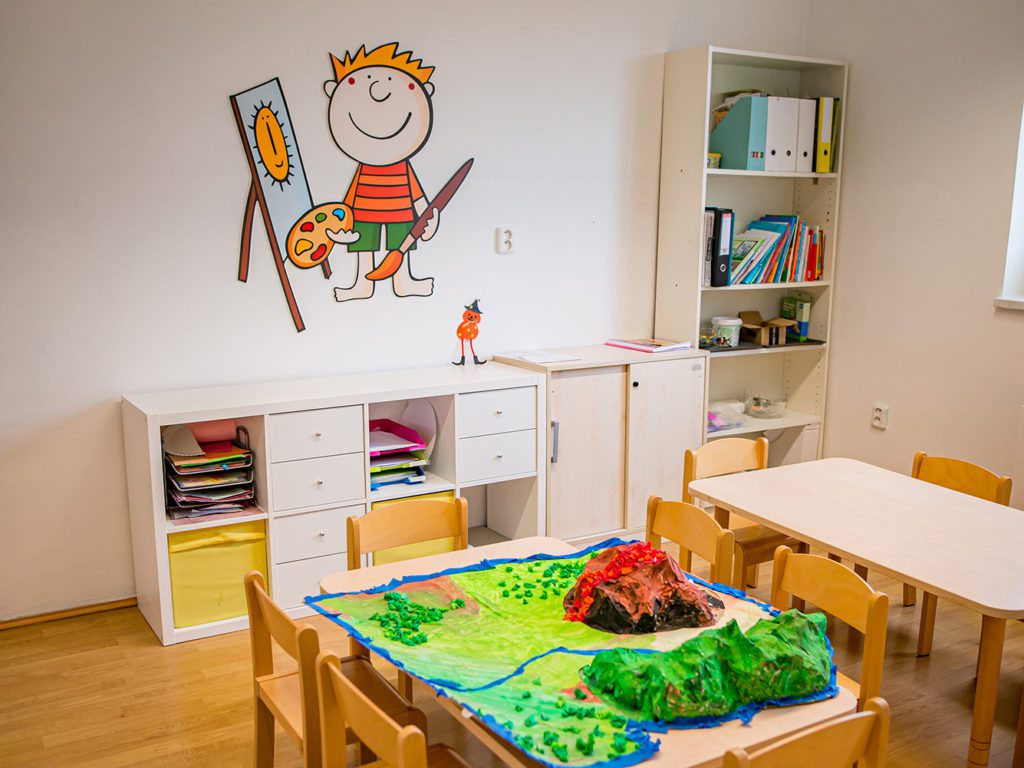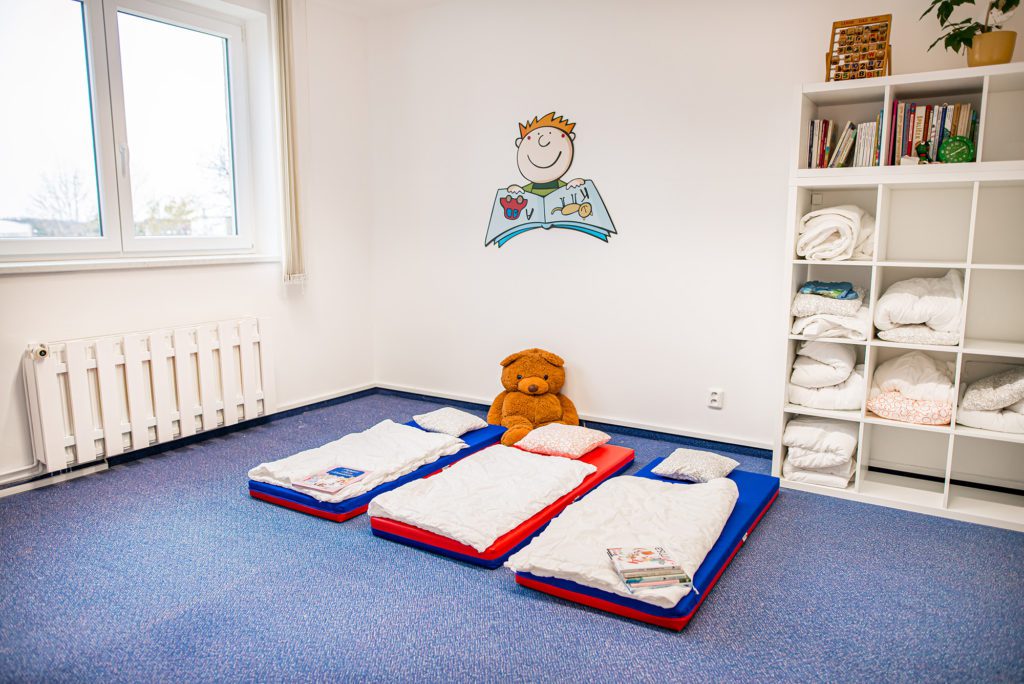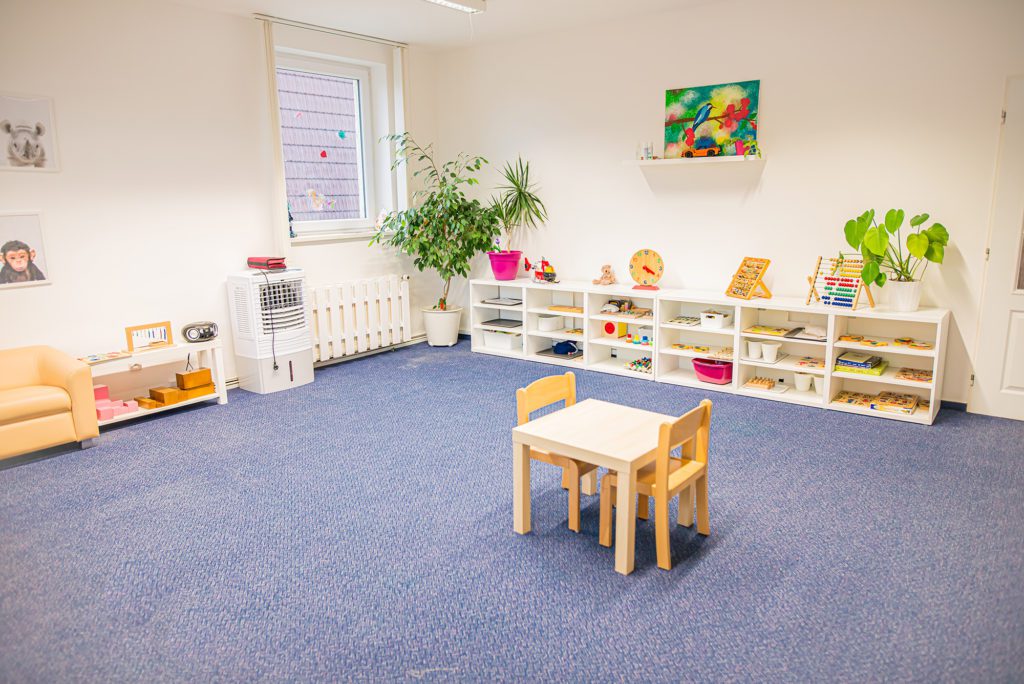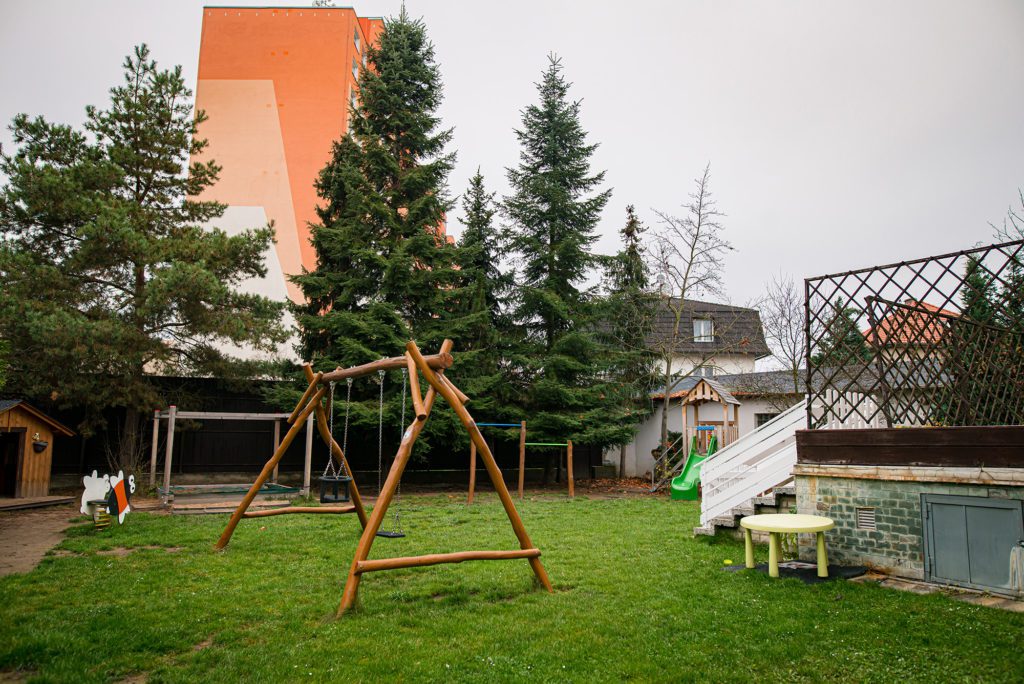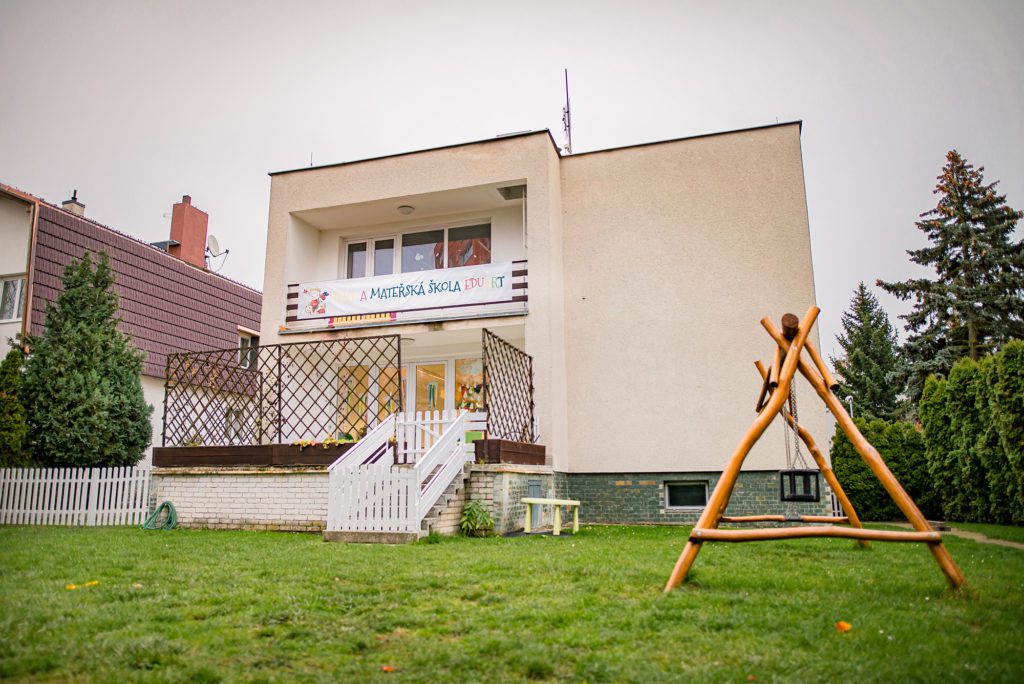 The kindergarten found its home in a family house with a garden in a quiet part of Prague 12. The kindergarten environment is rich in stimuli, but not overwhelming.
We begin with the idea that the "richness" of a place is not related to quantity, but to quality. Safety and comfort of children are our highest priority. So, the kindergarten is cleverly structured and offers interactive, leisure, activity, eating, and rest areas. To make the rooms even more enjoyable for the children, we brought natural materials and lots of flowers inside the building.
The spacious garden is equipped with certified play elements and a sandpit. It offers plenty of space for outdoor activities in the pleasant shade of trees. The renovated terrace is used to cultivate useful plants and herbs and, in good weather, is part of the daily programme.
Monthly costs, excluding meals.
Valid from September 2022
| | | Standard (until 3:30 p.m.) | Complete (until 5:30 p.m.) |
| --- | --- | --- | --- |
| | | | |
| | | | |
| | | | |
Meals
All day: CZK 120/ day
Half-day: CZK 100/ day
Adéla
When I began working at EduArt as a teacher, I was impressed by the children's spontaneity, sincerity, and joy in small things every day. And this is still true today. That is why I enjoy spending as much time as I can with them, even though I have to focus on administration in my role. Whether it is me, our teachers, or our assistants, we all strive to create beautiful and memorable experiences for the children. In my spare time, I enjoy reading, traveling, and taking care of my six pet degus.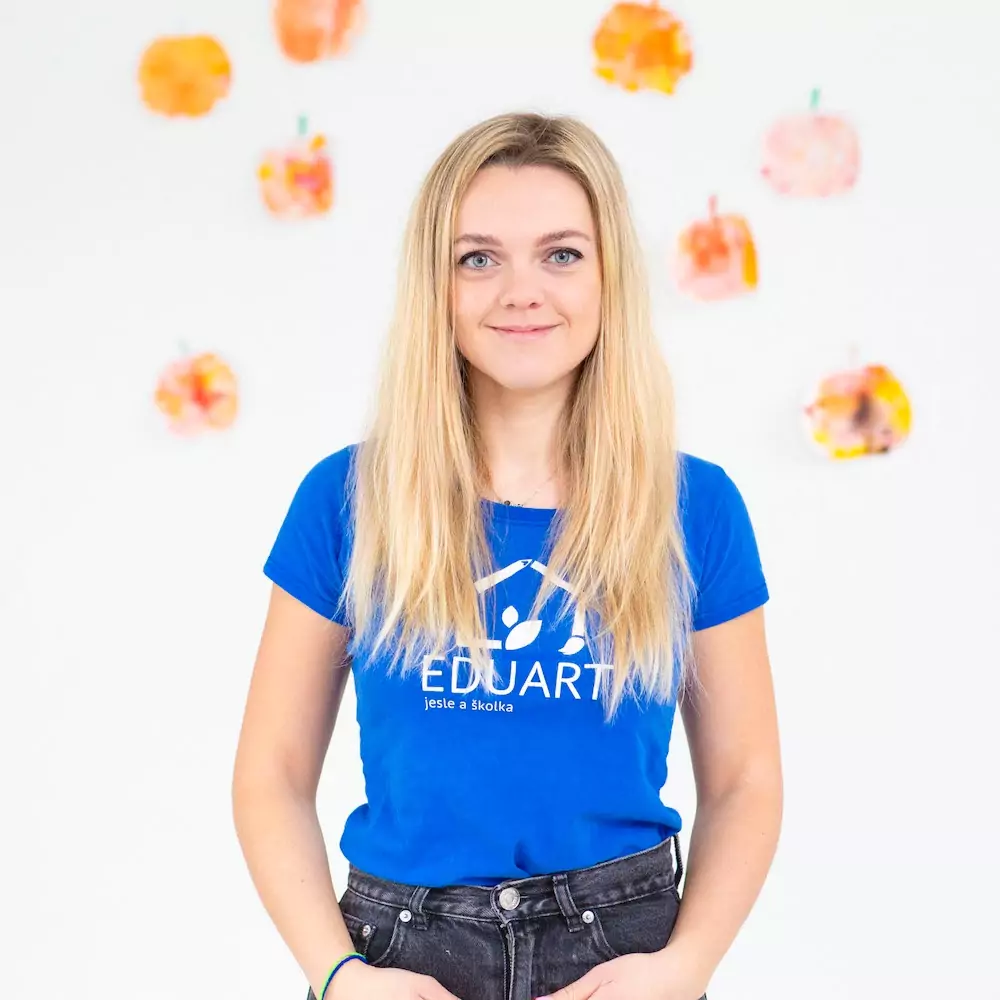 Tereza
Since I was young, I used to babysit children at home. This helped me learn how to talk to them. While I was in medical school, I worked with children again and realized that I wanted to further my education in this area and focus on it. I enjoy working with children and being a support to them during one of the first times they are interacting with others. I love sports, and I would like to share my love of movement with children, whether through exercising, dancing, or playing games.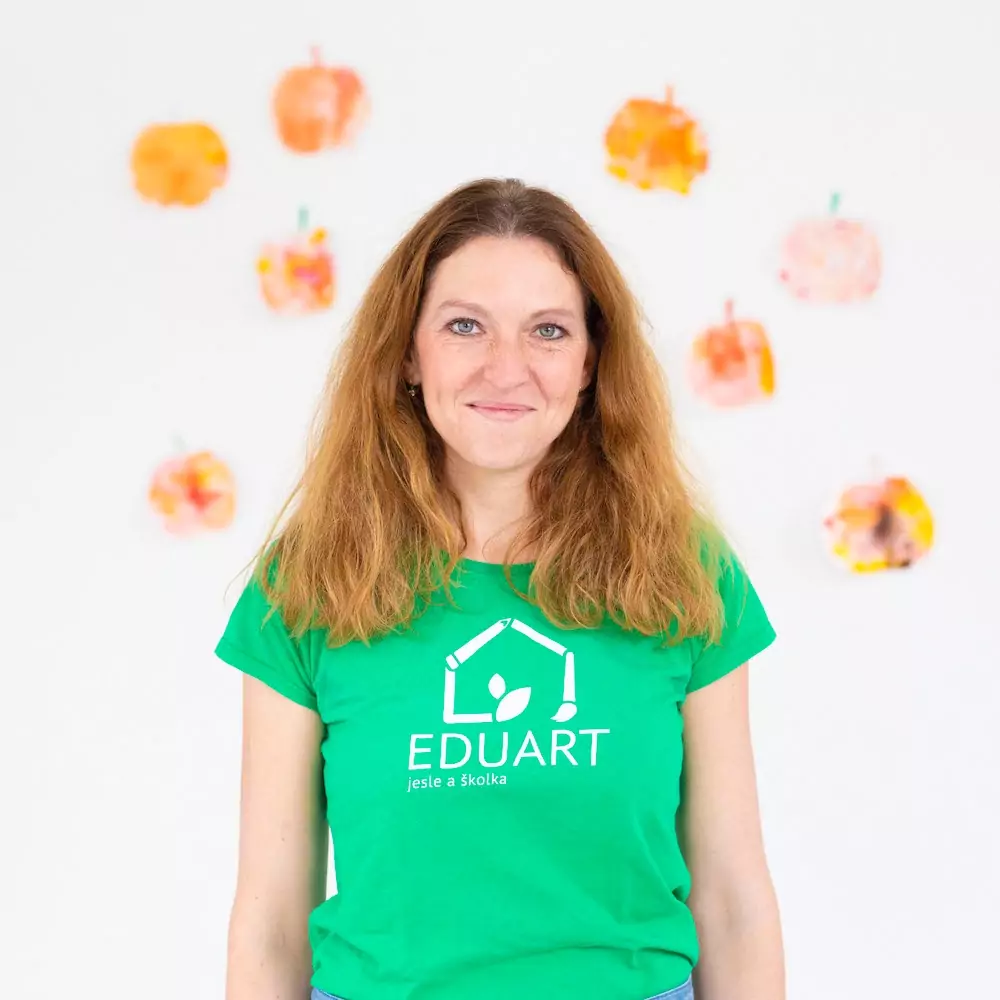 Kateřina
Even when I was growing up, I enjoyed helping and caring for others. I received my education and experience in health, nutrition, and social care for children in daycare and elderly homes. I was involved in activities for families and worked as an exercise instructor. My desire to work closely with children led me to further personal development and professional qualifications in the field. Children are an important part of my life, and the joy I see in their eyes is the most beautiful reward.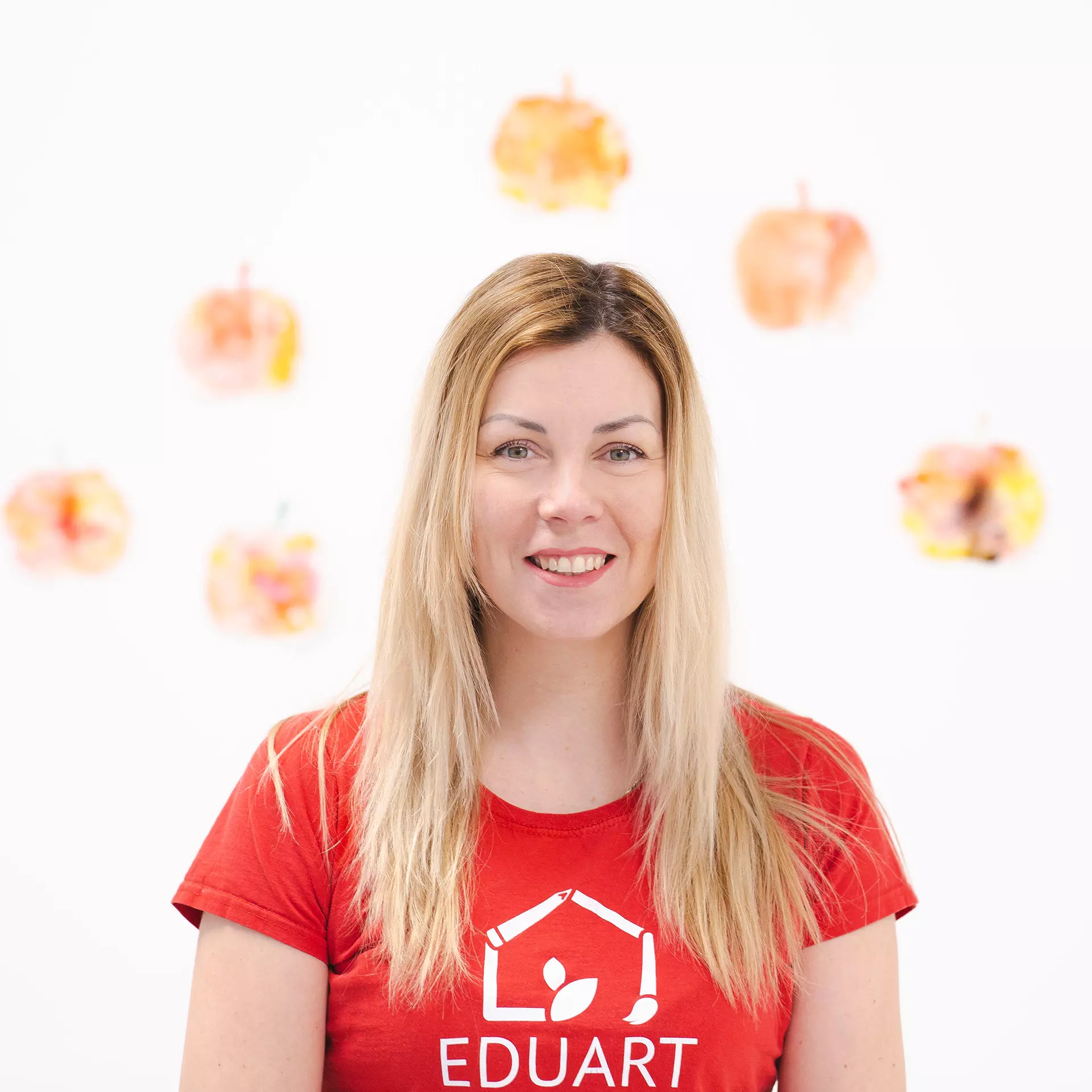 Simona
I longed to be a teacher since elementary school. During my educational career, I focused on languages, obtained an international professional certificate and started teaching English at Helen Doron. At the same time, I started leading an English class in kindergarten. I really enjoy working with children and being their companion while exploring the world with them. At EduArt, I work as a nanny and continue my professional education. In my free time I like to relax and travel. I am a great animal lover. In addition to a dog and cat, I also have a parrot.
Linda
Since childhood, I have devoted myself to modern gymnastics. I even graduated from a dance conservatory and performed in various theater companies. Since my studies were also based on the pedagogical branch of dance, I started teaching ballet, dance gymnastics, and dance preparation right after school. And this is what I am still doing. I am passionate about working with children, so I strive to further develop my teaching experience and pass on my love of movement and dance to them.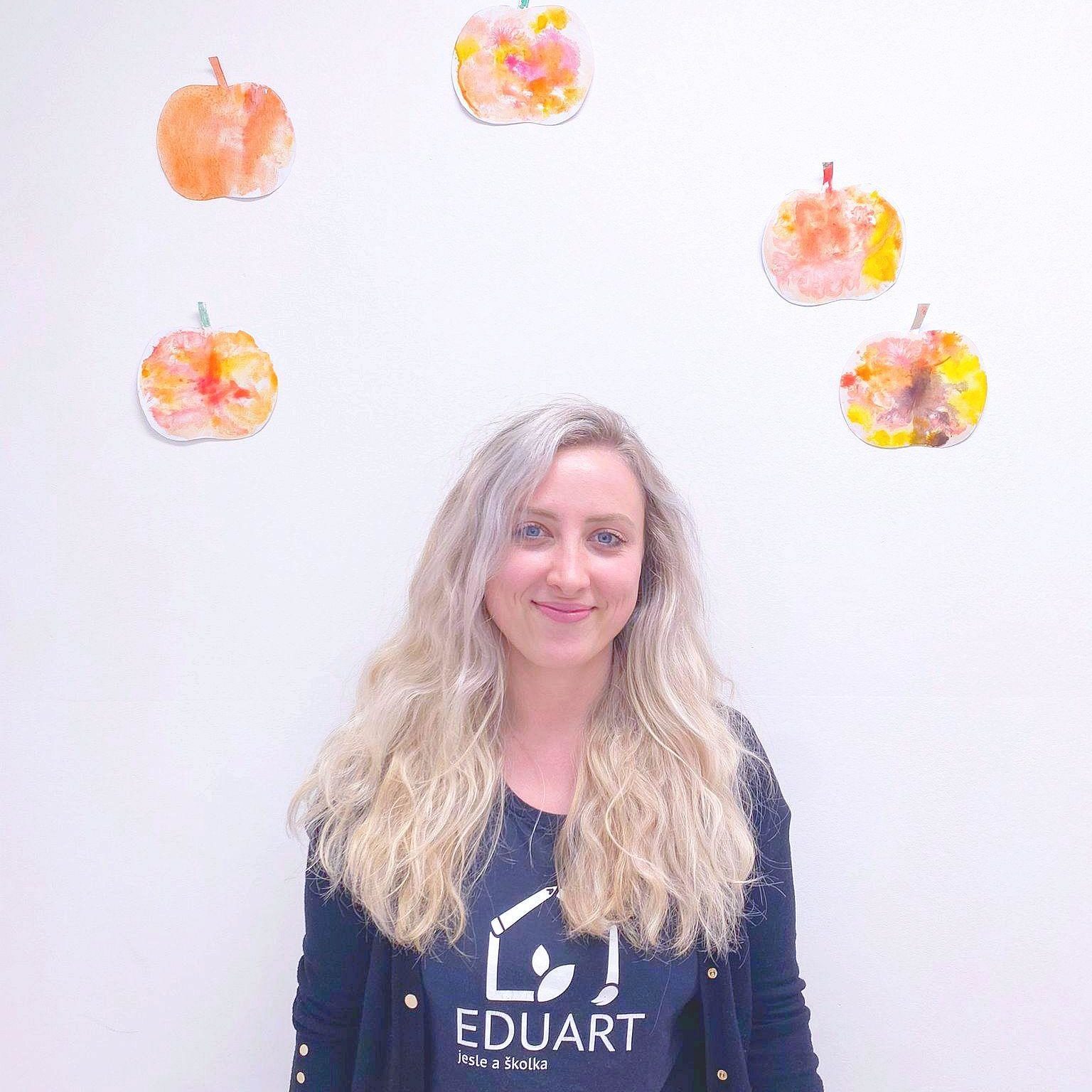 Taylor
I have a big family in California, where I was born. I studied psychology at the University of California, Santa Barbara before moving to the Czech Republic in 2019. I chose to work with children because it brings a lot of energy and joy to my life. Teaching and guiding children while watching them develop, grow, and discover the world is the most rewarding activity for me.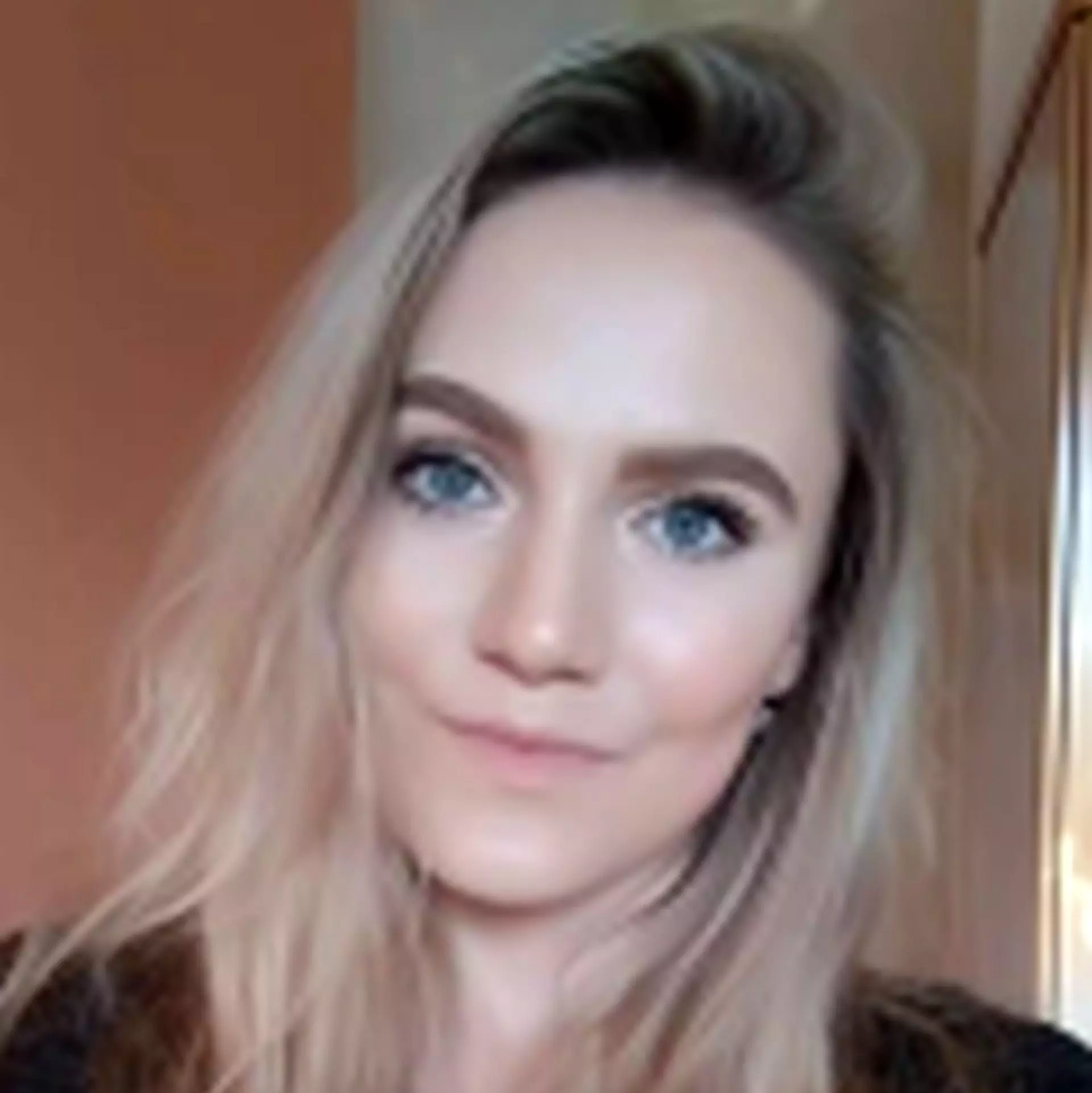 Andrea
Already at the pedagogic lyceum, I realized that I enjoy looking for ways to solve difficulties in education and discovering ways to create "tailored education" for individual students. At the same time, I have always been interested in interpersonal communication and difficulties in communication skills. That is why I decided to take the path of special education with a focus on speech therapy, which I am currently studying in the follow-up master's program at Charles University. Even small steps in the development of children's communication in the right direction are a reward for me. I am looking forward to experiencing fun in mutual communication with EduArt children and the shared joy from progress we will make
Ladislava
For most of my life, I was a cook in kindergartens, and cooking for children is a joy. I am happy to be able to contribute to the EduArt project as well. I have a great respect for nature and animals. At home, we have two dogs and two parrots to take care of. I also enjoy gardening, which I do at our holiday home in the beautiful Bohemian Highlands.
Michaela
I have studied psychology at the Faculty of Arts, Charles University and worked in a private kindergarten. In addition I have an experience from a center for children with disabilities and autism. I also worked as a consultant at the Safety Line for Children. I established myself professionally as a school psychologist and psychotherapist for adults and adolescents. I focus on working with teachers because they are the key people who have a great influence on children and are for them great support and role model.